Isinbayeva pleads for answers from Coe in last ditch Olympic bid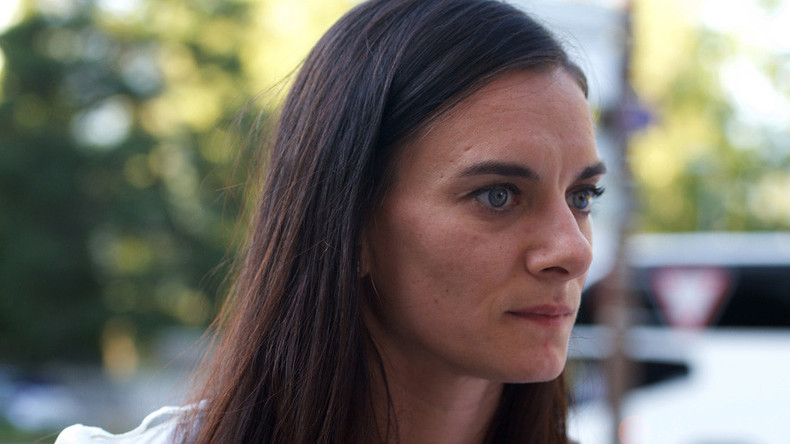 Russian pole vaulter Yelena Isinbayeva has blasted the International Association of Athletics Federations' (IAAF) president Sebastian Coe over the decision to ban her from the 2016 Olympic Games in Rio.
The two-time Olympic champion posted an emotional message on her official Instagram page, saying the only reason she cannot compete in Rio is because she has lived and trained in Russia for the last two years.
She reiterated her point that she is a clean athlete and compared her situation to that of Darya Klishina.
The Russian long jumper has been cleared to take part in Rio as Klishina has lived and trained in the US for the past three years – a decision Isinbayeva says, has not been explained by the IAAF boss.
"There have not been any answers from a direct question put to IAAF president Coe – 'why and for what reason Isinbayeva has been banned from competing in Rio,'" Isinbayeva wrote on her Instagram feed.
"He just keeps on ignoring the question. There is still no clarity, no answers, I have still not given up training and I am hoping that this injustice will end very soon.
"Friends, I thank you for your support and petitions. The mass media – thank you but I ask you one more time, probably for the last time to help me get to the truth and find out from Coe the reason for my disqualification.
"Let him say that this is not because I am part of the Russian athletics federation and that I am responsible for the mistakes of other athletes. Darya is also part of it, but she lives in a different country and does not have any responsibility for the other sportsmen!
"I do not want to give up and to simply accept such an unfair and vile IAAF decision concerning myself! If there is the slightest possibility of being able to compete in Rio, I want to take it."
Isinbayeva, who had previously said she would consider quitting athletics if she was banned from Rio, is now thinking about putting her name forward for the post of the president of the All-Russia Athletics Federation (ARAF).
"It is certainly too early to speak about me potentially being the head of the ARAF," Isinbayeva said in an interview with TASS.
"However, I have been thinking about running for the post of the ARAF president."
READ MORE: Isinbayeva: IAAF decision discrimination on national grounds, violates human rights
Russian Sports Minister Vitaly Mutko confirmed a decision would be made next month about who will be appointed to the role.
Meanwhile, the International Swimming Federation (FINA) has cleared four-time world champion Yulia Efimova to compete in the Games.
This follows Thursday's ruling by the Court of Arbitration for Sport that the International Olympic Committee's (IOC) decision to ban Russian athletes with a previous record of doping from taking part, even if they had served their suspensions, was "unenforceable and in violation of athletes' rights."
Efimova, who won bronze at the London 2012 Games, was suspended in 2014 until February 2015 after testing positive for a growth hormone.
In addition to Efimova, FINA also cleared Anastasia Krapivina, Mikhail Dovgaluk, Darya Ustinova and Natalya Lovtsova to participate in Rio.