Israel lifts travel ban on Palestinian football players after FIFA complaint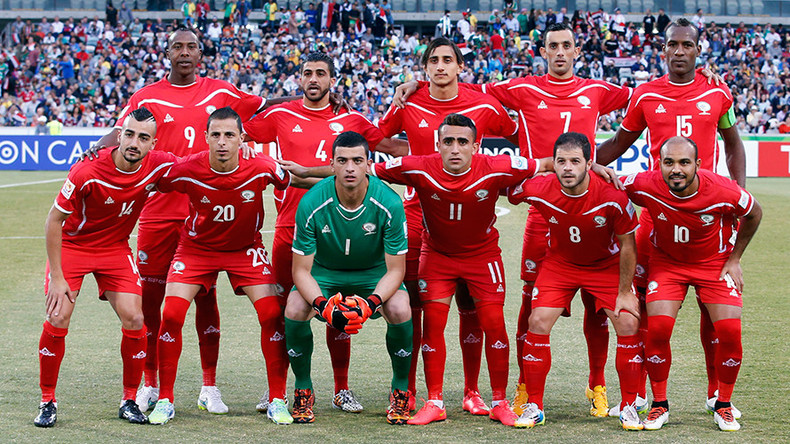 Israeli authorities have reversed a travel ban on six Palestinian football players, after initially refusing them entry to West Bank over the weekend thereby disrupting the second decisive leg of the Palestine Cup final.
On Saturday, Shin Bet, Israel's domestic intelligence agency, denied entry to six players from Gaza's Shabab Khan Younis football team which was due to take on West Bank-based squad Ahli Al-Khaleel in the second game of the Palestine Cup final.
Read more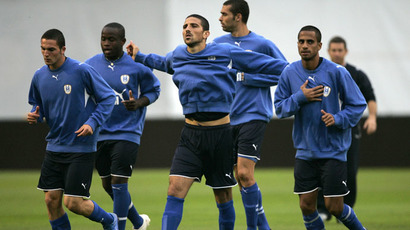 In addition to six players, two members of support staff were also refused the crossing because of the "severe negative security background," Haaretz reported.
On Sunday, the head of the Palestinian Football Association, Jibril Rajoub, filed a complaint about the incident to the international soccer governing body, FIFA. Following pressure, as The Times of Israel reported, Israeli authorities went on to reverse the ban.
The second leg match will now take place on Tuesday in Hebron, in a game which is being led 1-0 by Ahli Al-Khaleel after the first match of Palestine Cup, played by the winners of the West Bank Premier League and the Gaza Strip League.
Israel continues to interfere in the sportsmanship of the Palestinians. Last week, Israel barred seven Hebron-based Ahly al-Khalil players from entering the Gaza Strip to play Shabab Khan Younis.
The movement of Palestinian players between the West Bank and the Gaza Strip through the Israeli-controlled territory, has been a hot topic over the last year.
A member of FIFA since 1998, Palestine filed a motion with the body seeking Israel's expulsion over restrictions it imposes on the movement of Palestinian players. The Palestinian Football Association later withdrew the motion as part of a compromise that agreed to establish a committee to ensure freedom of movement for Palestinian players.