#BlameItOnTheJelly: Soccer goalie scores epic own goal, says sandwich is at fault (VIDEO)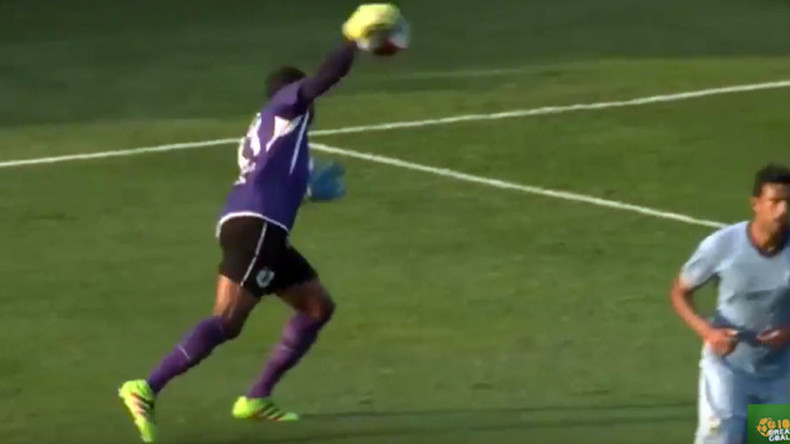 American soccer club Minnesota United has found an interesting explanation for its goalkeeper Sammy Ndjock's embarrassing own goal in the friendly match with England's A.F.C. Bournemouth.
The incident happened in the 25th minute of the first half, when Bournemouth was leading 1-0.
United's Cameroonian goalkeeper Ndjock was trying to start an attack from his box when instead of the throwing the ball upfield, he somehow contrived to put it in the opposite direction and straight into his own net.
After the game – which the English side won 4-0 – Minnesota United took to Twitter to explain the reason for the own goal.
They shot a video that shows Ndjock in the team's locker room, supposedly before the game with Bournemouth, having a jelly sandwich that leaves stains on his gloves.
The video was posted on Twitter with the hashtag #BlameItOnTheJelly, and was quickly picked up by netizens, who started sharing their own awkward life experiences and "blaming it on the jelly."