Twitter algorithm ranks online reaction to each Euro 2016 goal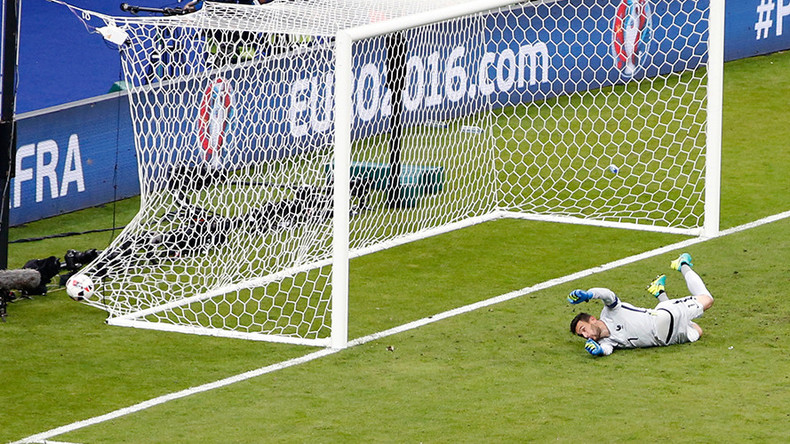 Soccer fans saw a total of 108 goals hit the back of the net during Euro 2016 and now Twitter has come up with an algorithm that gauges the online excitement caused by each one.
The social media giant has published an interactive graph which shows how elated people were for each individual goal.
To create the chart, Twitter looked at the volume of tweets after a goal and weighted them as a percentage of the overall posts associated with that particular game.
Interestingly, the most exciting goal was not Eder's winning strike against France in the final, and did not even come during the knockout stage.
According to the spike detection algorithm, Niall McGinn's rebound to stretch Northern Ireland's lead against Ukraine generated the highest percentage of goal-related activity on Twitter.
Wales' forward Sam Vokes comes second in the ranking, thanks to his 86th minute header against Belgium in the quarter final – one of many underdog victories during the tournament.
Eder's long-range strike, which broke French hearts and handed the championship to Portugal, appears to have only generated a middle-of-the road Twitter reaction.
Meanwhile, statistics released by UEFA give an insight into how the goals were scored during the tournament.
According to the European soccer authority's statisticians, 47 of the goals were scored with the right foot, while 37 came off the left boot and 24 were knocked into the net via headers.
The majority of goals came from open play, with just 12 being scored from the penalty spot or from a direct free kick.