Ronaldo's emotional rollercoaster: Internet reacts to Portugal's Euro 2016 victory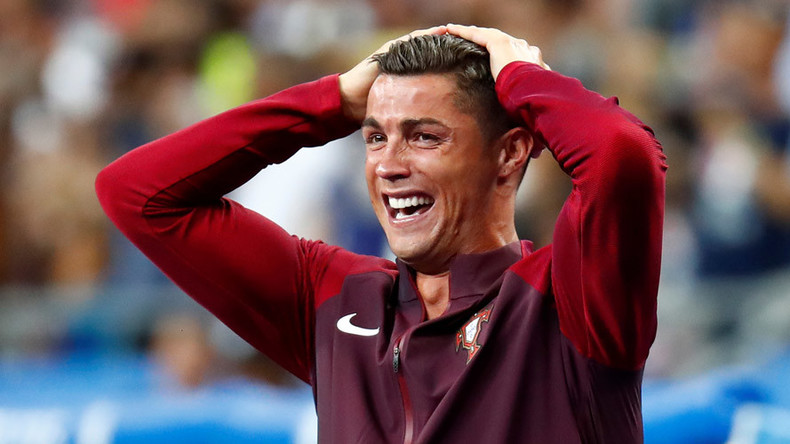 Portugal's football team are the European champions for the first time ever after defeating France 1-0 with a goal in extra time. It was an emotional rollercoaster for the winning side.
READ MORE: Portugal wins Euro 2016 after beating France 1-0 in final
The internet has deemed the event as further proof that this is the year of the underdogs and social media users have came out in their droves to congratulate Portugal.
Even the Eiffel Tower saluted the new champions.
The game will be as much remembered for Ronaldo's display of emotion and a certain moth as it will for the football.
The Portuguese captain exited the game on a stretcher due to a knee injury but not before an epic moment of tragedy where he broke down in tears only to be comforted by a stray moth lingering on his face.
The moment quickly became an internet meme and Ronaldo's moth now has several Twitter accounts.
Football fans also noticed Ronaldo's coaching skills which he demonstrated by urging his side on from the touchline at the end of the match.
READ MORE: The Butterfly effect: Moth flies onto crying Ronaldo, internet goes into meltdown
It appears that the hosts had been somewhat overconfident that they would be crowned European champions, even splashing out on a winners bus prematurely.
Many have shared images and videos of the bus mocking the team's cockiness.