The Butterfly effect: Moth flies onto crying Ronaldo, internet goes into meltdown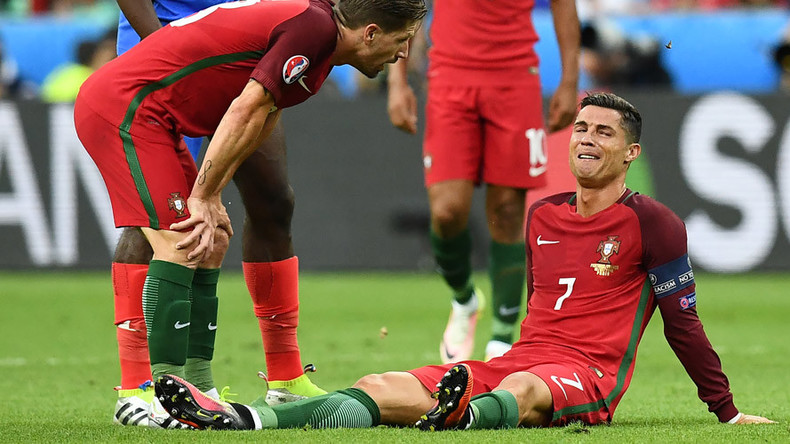 Portuguese captain Cristiano Ronaldo was consoled by a moth, as he laid in tears on the pitch during the Euro 2016 final in a scene worthy of the world's great tragedies.
He later left the pitch on a stretcher with a heavily bandaged knee.
Social media meanwhile has been going into meltdown with the epic image of Ronaldo and the butterfly/moth quickly going viral.
The twitteratti are differing on whether the winged creature is a butterfly comforting Ronaldo or a moth attacking him but are equally moved and amused by the incident.
Some suggested it had more sinister motives and was in fact the ghost of Messi mocking Ronaldo.
Either way it now has a range of Twitter accounts called Ronaldo's moth in its honor.
Thousands of moths invaded the pitch prior to kick off with players having to fight them off during the warm up. The moths are thought to have been attracted by the warm weather and the light which had been left on at the stadium the night before.