Controlled explosion at Paris hotel before French team heads to Euro finals
Published time: 10 Jul, 2016 18:58
Edited time: 10 Jul, 2016 18:59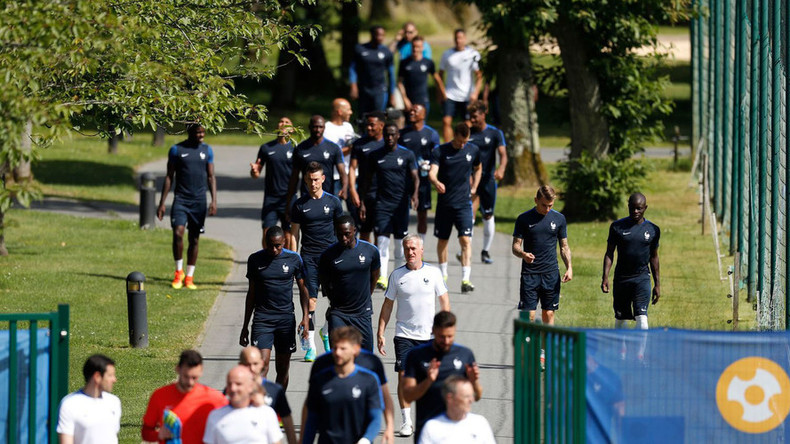 French police have carried out a controlled explosion of a suspicious abandoned suitcase found outside Equipede Hotel in Paris, where France's national football team is staying, a few hours before the final game of Euro 2016.
As L'express reports, the suitcase was left unattended several meters away from the building's entrance. The squad that was called in to check it had to put up a security cordon along the perimeter and block traffic outside the hotel.
READ MORE: Euro 2016 final: Portugal v France build-up
They then decided to blow up the suspicious object.
Citing police, media reports said that the bag had not contained any harmful materials, only clothes and personal items. Police confirmed it had been a false alarm.
Sports news outlets report that 500 to 1,000 French team's supporters had been gathered outside the hotel when the package was found.
The hotel is located less than 60 kilometers from Stade de France, where the final match is to take place later tonight. The French team chose it specifically for its proximity to the stadium.
France is scheduled to face Portugal in the Euro 2016 final at Stade de France at 8:00pm GMT on Sunday.