Murray roars to victory over Raonic in straight sets Wimbledon final (VIDEO)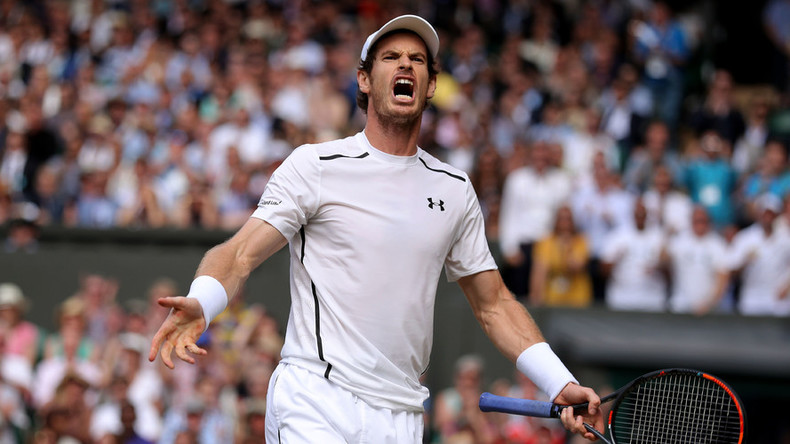 Andy Murray has reclaimed Wimbledon's silver gilt cup by beating Canadian Milos Raonic in straight sets.
The Scot's victory comes three years after he first tasted glory at the All England Lawn Tennis Club, when he became the first Briton in 77 years to win the grass court tournament.
The 29-year-old has experienced disappointment at the hands of world number one Novak Djokovic on a number of occasions this season, losing out to the Serbian at the Australian, French, and Madrid Open finals.
However, in a rehash of last month's Queen's Club Championship face-off, world number two Murray put first time Grand Slam finalist Raonic to the sword 6-4 7-6 7-6.
In a speech to the crowd at Centre Court, packed with members of the Royal family and A list celebrities, the clearly emotional Dunblane native praised his opponent, family and coaching staff.
As expected, social media has erupted with a mixture of congratulatory messages and unusual mash-ups, including a stirring Titanic tennis remix.
Highlighting teary sports stars has also become something of a fad on Twitter, so it is no surprise that a number of people chose to focus on Murray's impressive crying game rather than his serve and volley shots.