Seized 'Operation Puerto' blood bags finally handed to WADA
Blood bags seized in 2006 during a Spanish police operation against the Doctor Eufemiano Fuentes' doping network have been given to the World Anti-Doping Agency, but with the 10-year statute having expired, cheaters can only be named and shamed, but not banned.
More than 200 blood bags were seized when the Madrid-based Doctor Fuentes was arrested in 2006, which resulted in a scandal that involved several of the world's most famous cyclists at the time.
When he finally stood trial seven years later for crimes against public health, he was initially given a one-year suspended sentence and the judge ordered that the blood bags should be destroyed.
However, Wada and others successfully appealed in June.
In a statement, Wada said: "WADA and the UCI [Union Cycliste Internationale] will continue their joint investigation into Operation Puerto, and will consider all possible legal options.
"In 2006, 211 blood and plasma bags were seized from the offices of Dr Fuentes who was then handed a one-year suspended sentence for endangering public health.
"The investigation also resulted in anti-doping rule violations for five cyclists, and led to suspicion of numerous as yet unnamed athletes from other sports that had been treated by Dr Fuentes.
"For years, WADA asked Spanish authorities to provide the Agency and partner anti-doping organizations with access to the blood and plasma bags so that any anti-doping rule violations could be pursued.
"In April 2013, the Criminal Court of Madrid ordered the destruction of the blood and plasma bags -- a decision that WADA appealed in May 2013."
The Puerto case implicated more than 50 cyclists, including Alberto Contador, Ivan Basso, Jan Ullrich and Alejandro Valverde.
Read more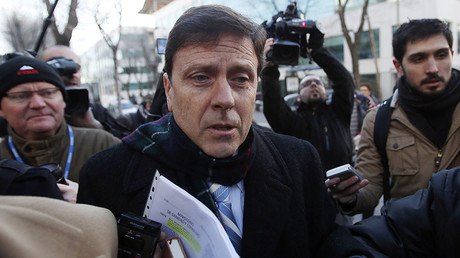 Valverde was handed a two-year ban in 2010, as cycling cracked down on doping following the Lance Armstrong affair.
During Fuentes' court case in 2013, he implied that footballers, tennis players, boxers and athletes could also have been clients of his.
He admitted that he routinely kept frozen blood samples from his clients and used them for transfusions, claiming this was to protect them against anemia.
Sanctions against affected athletes are very unlikely now because the 10-year statute has expired.
However, the release of any identities involved could cause another scandal.