Viking claps & happy Hollande: Internet reacts to France's Euro 2016 semi-final victory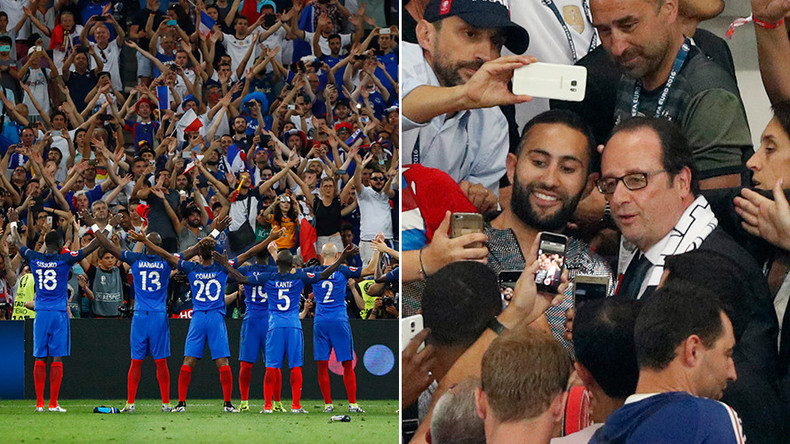 France has secured their spot in the Euro 2016 final after defeating Germany 2-0. The country will face Portugal in Paris on Sunday, and it's back to Germany for Joachim Low's team.
As the final whistle went off, the internet was bursting with reactions to France's home turf victory.
In an unexpected and very un-French display of celebration, the French squad led the crowd in a familiar "Viking clap" borrowed from Iceland.
French president Francois Hollande was so pleased by his side's performance that he couldn't help give a little shove to a fellow supporter.
And was happy to smile and pose for some selfies alongside fans.
Not all the fans around the world were happy with the French victory, contending that the referee didn't notice some of the fouls made by the home team.