Paralympic gold medalist Pistorius sentenced to 6 years for murder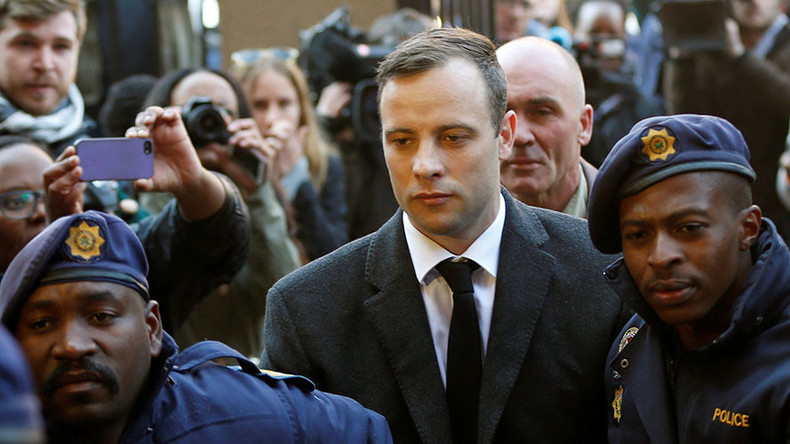 Oscar Pistorius has been sentenced to six years in prison after being convicted of Reeva Steenkamp's murder.
Pistorius was given the sentence three years after Steenkamp's death.
The South African athlete appeared in court today for sentencing after serving a year of his initial five-year sentence for manslaughter, which was changed to murder after an appeal in December 2015.
The Paralympian, 29, has caused tension in South Africa over his sentencing, with many on social media saying that Judge Thokozile Masipa was too "sympathetic" and "empathetic" towards Pistorius.
The sentence is less than the prescribed minimum for murder in South Africa and the new ruling has sparked outrage and dismay in the country, with both ordinary citizens and legal experts saying that the sentence was too light.
The judge, however, justified her sentencing due to Pistorius' rehabilitation and apparent remorse, and said: "A long term in prison will not serve justice.
"Public opinion may be loud and persistent but it can play no role in the decision of this court."
The prosecutors have not ruled out an appeal and have 14 days to decide if they wish to do so. Pistorius' legal team has said it will not appeal the verdict unless the prosecution attempts to appeal the sentence.
Read more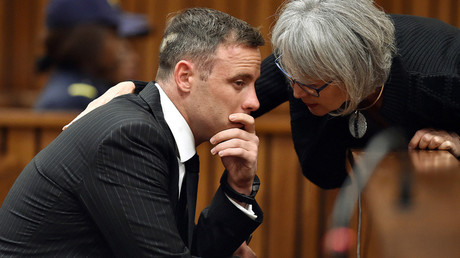 Pistorius was taken straight to jail after the hearing, hugging his sister when the verdict was announced.
He will be taken to Khosi Mampuru prison in Pretoria, where he will serve half of his sentence before he is considered for parole.
Pistorius had admitted to shooting Steenkamp four times through a bathroom door in their home in 2013. He said he mistook her for an intruder.
Barry and June Steenkamp, the deceased's parents, sat on the opposite side of the courtroom to Pistorius.
Later, Mr Steenkamp told the BBC that he was glad that the trial was over, though life would never be the same again.
The gold medalist's conviction has left some rights groups claiming that his reduced sentence is due to his status and wealth.
Pistorius rose to stardom in 2012 when he became the first amputee to compete in the Olympic Games, running on prosthetic blades in London.