Putin signs bill to get tough on corruption in sports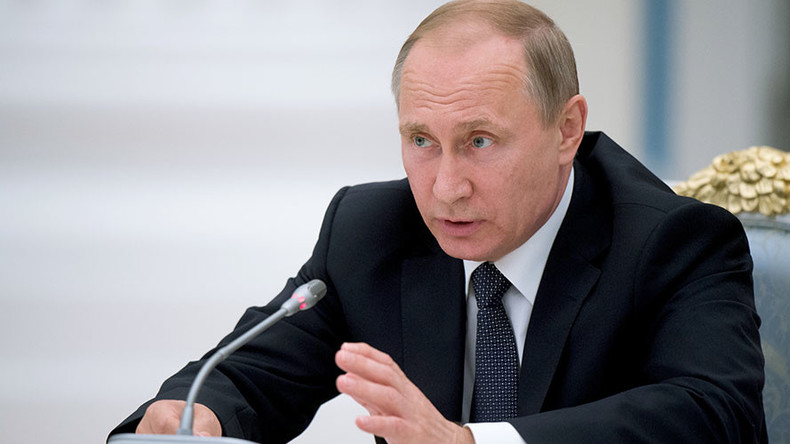 Russian President Vladimir Putin has signed into law a bill that imposes tougher punishments for anyone found guilty of corruption related to sports activity in Russia.
The bill includes a provision on prison terms of between eight and 15 years for anyone who is proved to have taken a bribe of more than 1 million rubles ($15,700) in relation to sports, TASS reports.
The new law comes as an amendment to the Russian Criminal Code, and was passed by the State Duma on June 17, later being approved by Russia's Federation Council on June 29.
It is the latest of several steps Russia has taken to clean up sports in the country.
On July 1, Putin announced that Russian law enforcers would have more power when investigating doping cases.
"The responsibility [for doping abuse] must be tightened," Putin said, as cited by TASS.
"We've made a decision to support amendments to tighten legislation: to enhance responsibility and to adopt legislation allowing the use of detective and policing methods to let our law enforcers use investigative methods to expose the use and proliferation of doping substances."
The news comes as Russia battles to restore its image as an international sporting power after a wide-spread doping scandal hit many athletes.
The International Association of Athletics Federations (IAAF) in June upheld a ban on Russian track and field athletes, later backed up by the International Olympic Committee (IOC), meaning they now face a race against time to prove they are clean in order to compete at this summer's Rio Olympics.
READ MORE: Russia officially appeals Olympic ban
Moscow has also taken action to combat football hooliganism after unsavoury images from this summer's Euro 2016 tournament in France showed Russian supporters clashing with England fans.
READ MORE: Russian football fans arrested after Germany attack
On July 3 Russia signed a Council of Europe convention that restricts football hooligans from traveling abroad around the time international matches are taking place, Lenta.ru reports.
In addition, Putin has signed a law stipulating that tickets to sports events can only be bought if buyers presents their passports, with a list of fans blacklisted from stadiums to be published on the Ministry of Internal Affairs website.
The measures come as part of the security program for the FIFA Football World Cup 2018, which will take place in 11 host cities across Russia.