Russian hockey star Alexander Radulov returns to NHL, signs with Montreal Canadiens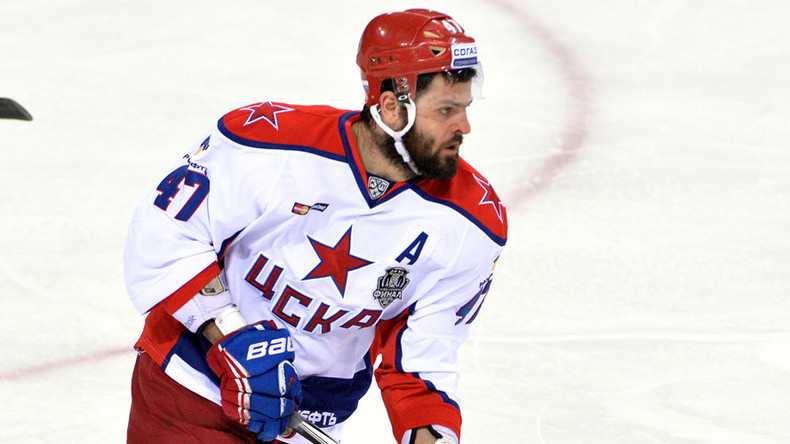 Russian forward Alexander Radulov is making a return to the National Hockey League after signing a one-year contract with the Montreal Canadiens, reportedly worth $5.75 million.
The deal between the Canadian team and the energetic Russian was confirmed on Friday.
The announcement comes the same week that Montreal traded one of the league's top defenseman, P.K. Subban, for Nashville Predators team captain Shea Weber, a move that left many fans surprised.
While the Canadiens' move may also be seen by some fans as a little surprising ‒ Radulov is known for his eccentric behavior on and off the ice ‒ Montreal General Manager Marc Bergevin said they've done their "homework" on Radulov but confirmed that "it's always a gamble."
"We did our homework with respect to Radulov. At the end of the day, though, it's always a gamble." - Marc Bergevin

— Canadiens Montréal (@CanadiensMTL) July 1, 2016
Radulov is leaving the KHL after three seasons with CSKA Moscow.
With his contract coming to an end this year, rumors had been rife that Radulov was keen to return to the NHL, where he previously spent two stints with the Nashville Predators.
READ MORE: Alexander Radulov might move to NHL next season - report
The 29-year-old attacker had been no stranger to the scoreboard with the Preds, netting 47 goals and providing 55 assists in 154 NHL games.
He was suspended in 2012, however, after breaking curfew with his teammate Andrei Kostitsyn during the Predators' playoff run. He then returned to Moscow on a contract that reportedly earned him $9.2 million annually.
Radulov continued his scoring ways while in Russia, trailing only fellow Russian Sergei Mozyakin on the KHL all-time scoring list, with 492 regular season points to his name.
He also holds the records for most career assists in the KHL. During the 2015/2016 season with CSKA, he led the team in both goals (23) and points (65), and helped his team to get to the Gagarin Cup finals.