Euro 2016 group stage review: Underdogs prove entertaining, big teams still hitting their stride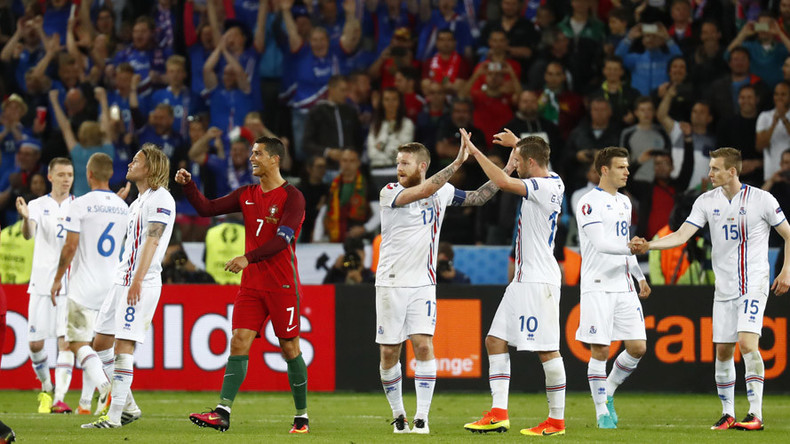 The group stage of Euro 2016 has been completed, with 16 teams now set to do battle in the knockout rounds. The group games provided some entertaining encounters, and saw the underdogs more than justify their place at the tournament.
Hungary, Iceland, Wales and the Republic of Ireland produced the biggest stories of the opening stage, progressing to the last-16 round against all the odds.
A shock 2-0 victory for Hungary over Austria in their opening Group F match set the stage for the tournament's most unpredictable section.
They followed a 1-1 draw against Iceland with a stunning performance in their final group game against Portugal.
READ MORE: Euro 2016 football championship in France LIVE UPDATES
Hungary led three times, but were pegged back by a Ronaldo-inspired Portugal side who went through as one of the best third-placed finishers.
Iceland drew their opening two games, but a dramatic injury-time goal by Arnor Ingvi Traustason saw them progress courtesy of a 2-1 win against Austria.
Wales topped Group B despite losing 2-1 against England in their second game.
Star man Gareth Bale inspired his team to victories against Slovakia and Russia to secure top spot.
The Slovakians also made it through in third, but Russia were poor throughout and finished bottom of the group.
Russia have now been eliminated at the group stage of their last three major tournaments – Euro 2012, World Cup 2014 and Euro 2016.
READ MORE: What next for Russia after Euro 2016 exit?
The Republic of Ireland looked to be on their way out of the competition after picking up one point from their opening two games, but advanced to the next stage after a stunning victory against Italy.
Robbie Brady's superb header gave Ireland a 1-0 win to secure third place in Group E behind Italy and Belgium.
Read more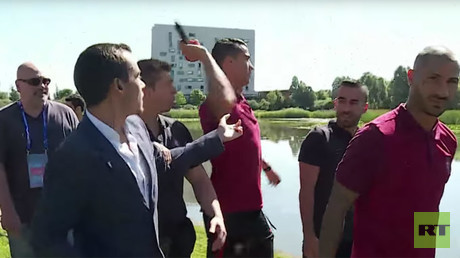 France and Switzerland eased through to the last 16 from Group A, while seven points each for Germany and Poland saw them comfortably progress from Group C.
Northern Ireland also made it through thanks to their 2-0 win against Ukraine.
Croatia finished top of Group D after victories over Spain and Turkey and a draw with the Czech Republic, with the Spanish progressing alongside them in second.
Sixty-nine goals have been scored during the tournament so far, a rate of 1.92 per game, the lowest average for a group phase at the Euros since 1992 (1.75).
Forty-five of the 69 goals in the group stages were scored in the second half, while almost a third of the goals came after the 80th minute.
Cristiano Ronaldo made a record-breaking 17th Euro Finals appearance in Portugal's game against Hungary, and by scoring in that game became the first player to score in four different tournaments – 2004, 2008, 2012, 2016.