McIlroy joins growing list of athletes to pull out of Rio 2016 over Zika fears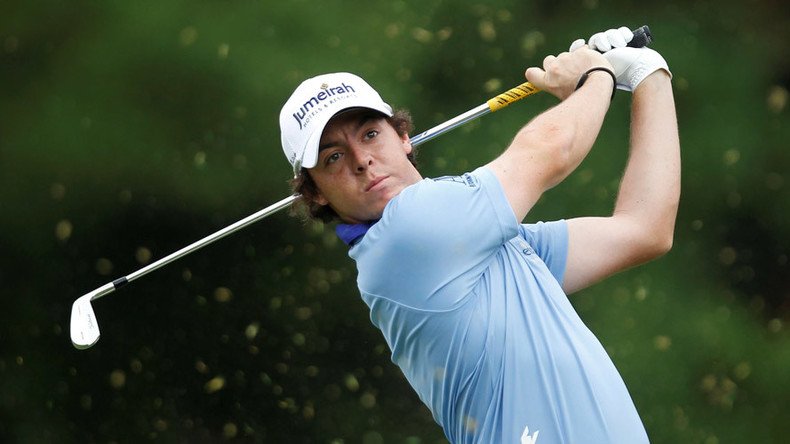 Top golfer Rory McIlroy is the latest athlete to withdraw from the Olympic Games in Rio because of fears about the Zika virus.
McIlroy joins Adam Scott, Vijay Singh and Marc Leishman on the list of high-profile golfing names to pull out of the event.
South Africans Charl Schwartzel and Louis Oosthuizen are also big names to have withdrawn.
"Even though the risk of infection from the Zika virus is considered low, it is a risk nonetheless and a risk I am unwilling to take," said four-time major winner McIlroy, as reported by the BBC.
"I trust the Irish people will understand my decision. The unwavering support I receive every time I compete in a golf tournament at home or abroad means the world to me.
"I will continue to endeavor to make my fans and fans of golf proud with my play on the course and my actions off it."
READ MORE: Australia to equip Olympic team with anti-Zika condoms for Brazil games
The Olympic Council of Ireland said it was disappointed that McIlroy would not be part of its team but added that it "respected his decision."
A statement from the governing body said: "We have total confidence that the games will be safe for all athletes.
"The OCI and our medical team have taken our lead from the International Olympic Committee on the Zika situation, as we do in all matters.
"We are now following the IOC's recommendations, as well as the recommendations of the Rio 2016 organizers, the World Health Organization and national health authorities, to ensure that Team Ireland's athletes are kept fully updated with the latest and best advice and that they are equipped to take all necessary precautions."
Zika is a mosquito-borne virus that has been found to cause underdeveloped brains in babies born to women infected while pregnant.
READ MORE: Experimental Zika vaccine approved for testing on human subjects
It's also potentially linked to neurological disorders in some infected children and adults.
Rio 2016 has been hit by a string of withdrawals across numerous sports.
NBA stars Steph Curry, Russell Westbrook and LaMarcus Aldridge have all announced they will sit out the event, while Antony Davis, Chris Paul and Blake Griffin are other confirmed absentees.
American cyclist Tejay van Garderen – whose wife is pregnant – has also pulled out, while tennis players John Isner, Dominc Thiem, Feliciano Lopez, Bernard Tomic and Nick Kyrgios will not be traveling to Brazil.
READ MORE: Brazil unveils Rio 2016 Olympic village
Jonathan Ball, professor of molecular virology at the University of Nottingham, says withdrawing from the games because of the virus is an "extreme" decision to make.
"The chances of being infected by Zika virus is low, especially if you protect yourself from mosquito bites by covering up and using a good insect repellent," he said, as cited by the BBC.
"Most people infected don't even show any symptoms and serious illness, although reported, seems to be a very rare event."
You can share this story on social media: