Sharapova lawyer demands apology from WADA chief over earnings comments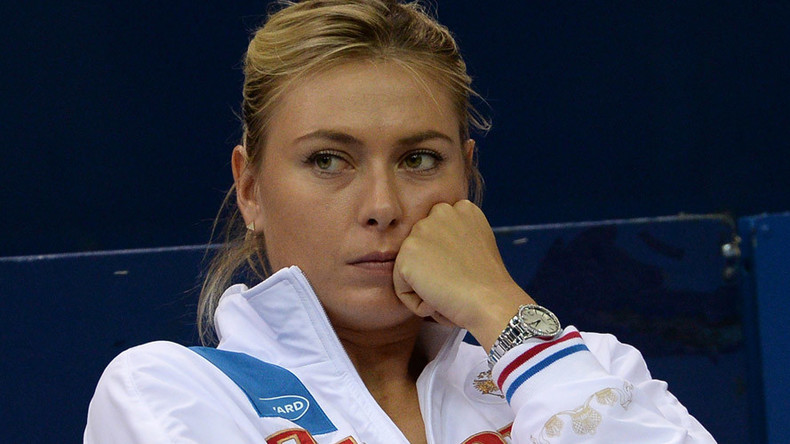 Maria Sharapova's lawyer has demanded an apology be made to the tennis star by World Anti-Doping (WADA) chief Sir Craig Reedie, after he made comments about the Russian's salary in relation to her two-year doping ban.
Sharapova is suspended from competitive tennis for two years after admitting taking meldonium following a positive drug test at January's Australian Open.
READ MORE: Tennis star Sharapova banned for 2 years over doping - ITF
Reedie made his comments about Sharapova as he called upon TV companies and governments to financially support WADA's campaign to clean up sport.
"I suspect that we [WADA] probably punch pretty well above our weight when it comes to the amount of work that is achieved and the successes that are achieved on a budget of less than $30 million a year," said Reedie, as reported by the Independent.
"For me the only satisfactory element in Madame Sharapova's case was that in one year she can earn more money than the whole of WADA's budget put together."
Sharapova's lawyer, John Haggerty, blasted Reedie's comments, calling them "unprofessional" and insisted that every case should be investigated equally regardless of income.
"Justice, whether in the eyes of WADA or a court, must be blind, including being blind to a player's earnings," Haggerty said.
"Mr Reedie owes an apology to Maria and to all successful tennis players, unless he wants fans to think WADA has different standards for players depending on their ranking and earnings."
WADA spokesman Ben Nichols defended Reedie's comments, saying they had no bearing on any particular anti-doping case and were simply part of a wider debate for funding for clean sport.
READ MORE: Russian athletes must be individually evaluated to determine Olympic eligibility - IOC
Nichols said Reedie was merely comparing WADA's annual budget to the earnings of various sportsmen and women.
WADA confirmed last week it would not appeal to the Court of Arbitration for Sport after reviewing the ruling on Sharapova's two-year suspension by the International Tennis Federation.
Sharapova's ban has ruled her out of this summer's Olympic Games in Rio and casts a shadow over Russia's attempts to compete fully in Rio.
The International Olympic Committee (IOC) formally upheld a ban for the Russian track and field team on Tuesday, while also supporting a path to competition for individual athletes who may be wrongly implicated in the doping crisis.