LeBron James says hi 'to Mother Russia' as Timofey Mozgov becomes 1st Russian NBA Champion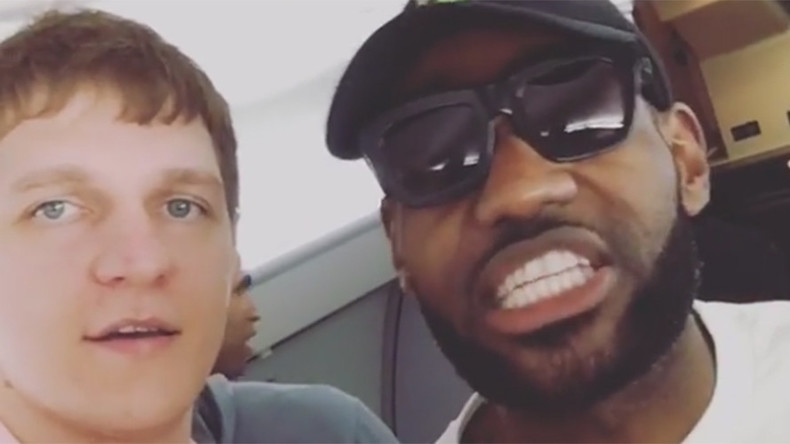 As the Cleveland Cavaliers claimed their first-ever NBA championship, beating the Golden State Warriors in Game 7 of the final series, it was also a momentous day for Timofey Mozgov, becoming the first Russian to win an NBA title.
Following their 93-89 win over the Golden State Warriors on Sunday, Mozgov posted a video to Instagram of himself and his superstar teammate LeBron James celebrating the win.
The video, which was posted late on Sunday night, has quickly clocked 70,000 views with both Mozgov and James heard cheering "Mother Russia!"
While Mozgov didn't feature in the finals, he's still seen by many as having played an important part of getting the Cavaliers over the line.
Before signing for the New York Knicks in 2010, the 29-year-old played for Russian teams in St. Petersburg, Samara and Moscow.
READ MORE: Cleveland Cavaliers become 2016's NBA Champions
A little over a year after joining the Knicks, Mozgov was traded to the Denver Nuggets, where he stayed until joining the Cavs in January 2015.
Later that year, he became the first Russian to feature in the NBA finals, playing in all of the team's playoff games in 2015 campaign. But the Cavaliers went on to lose the series, also against the Golden State Warriors.
Since joining the Cavs, Mozgov has become known for being quite the character both on and off court, with this video just one example of how the Russian doesn't take the things too seriously.
Although his name seems quite difficult to memorize for the NBA fans, some of them tried to spell it in a $100 contest.