Song fail! Organizers play Chile national anthem for Uruguay team at Copa America (VIDEO)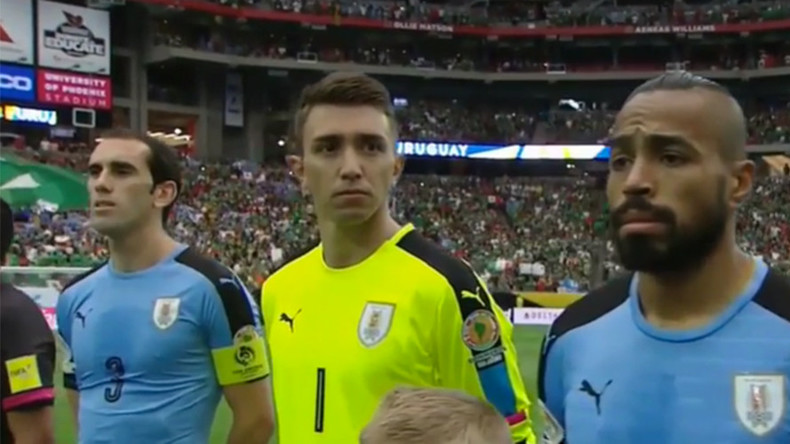 The Copa America game in Phoenix, Arizona, has left organizers red-faced after they played Chile's national anthem by mistake instead of Uruguay's, in the latter's match against Mexico on Sunday.
Uruguay players had lined up before kickoff, but as the unfamiliar music played over the stadium sound system, Uruguayan players looked around awkwardly not knowing what to do next. The Uruguayan press immediately took offense at what it termed a disrespectful gesture.
For their part, the organizers were quick to recognize their mistake and rectify it, while also issuing an immediate apology:
The Mexican team comfortably won the game against Uruguay 3-1 in a match that saw both sides get a red card, the earliest own-goal in Copa America history (in the fourth minute) and a late double-salvo in the 85th and 90th minutes by Mexico to close out a game they dominated in possession.