'World-class athletic equipment is very important business for us' - Kim Jong-un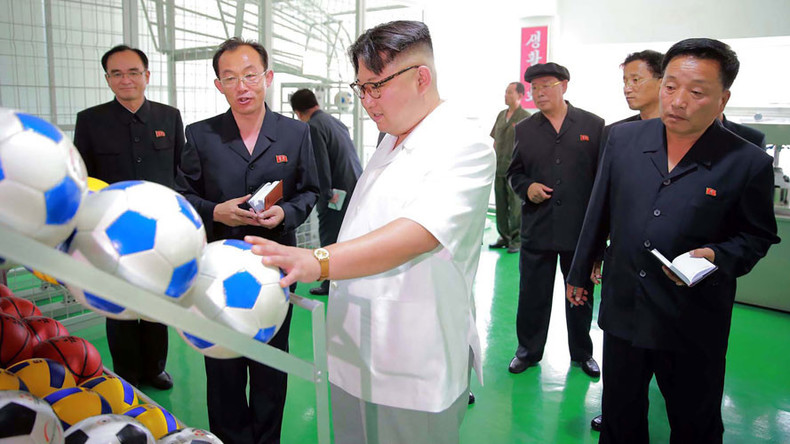 North Korean leader Kim Jong-un has visited a brand new sports equipment factory in Pyongyang to promote local sports production and performance.
State-run Korean Central News Agency (KCNA) said Kim visited the factory in a bid to rally officials and staff in an effort to help the ruling Workers' Part of Korea (WPK) build the nation into a sporting powerhouse.
"A sports-oriented ethos is rising [in North Korea] and athletic fervor has reached an unprecedented high," Kim reportedly said. "Our athletes are making remarkable progress in games, and the guaranteed production of world-class athletic equipment is a very important business."
The youthful leader may have been referring to a recent basketball game in which North Korea beat China 82-73, according to Pyongyang. However, that score may have been the result of biased refereeing, members of the Chinese national team said.
In a rare public appearance, Kim stressed to the staff the importance of producing and supplying "world-level sports goods."
It was Kim's eighth trip to a non-military site since the Seventh Party Congress last month.