Platini to quit as UEFA chief after his ban reduced to 4 years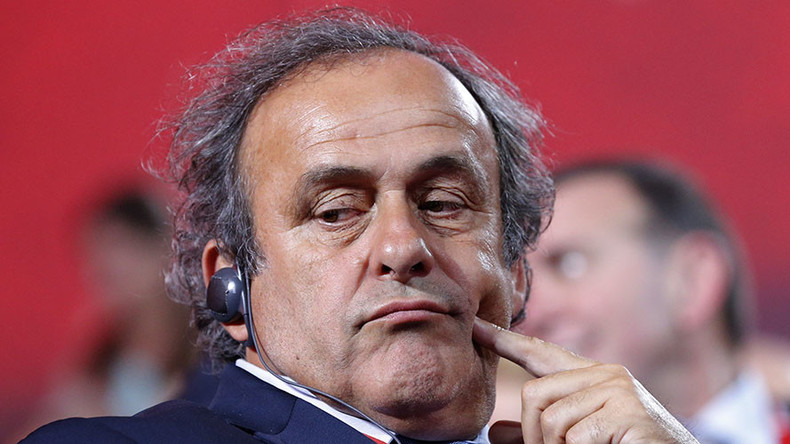 Michel Platini will resign as UEFA president after failing to have his ban from football overturned.
Platini was initially banned for eight years by FIFA for accepting a disloyal payment of $1.95 million from Sepp Blatter in 2011.
This was reduced in December to six years following an initial appeal, but a subsequent appeal has failed with the Court of Arbitration for Sport (CAS) handing the Frenchman a revised four-year ban.
The court ruled Platini was guilty of a conflict of interest for taking the money.
Judges said they were "not convinced" the payment was legitimate and cited "the absence of any repentance and the impact that this matter has had on FIFA's reputation" as a factor in reaching their decision.
CAS also ordered that an $82,500 fine should be lowered to $61,888.
The reduced ban runs beyond Platini's current UEFA mandate, which expires in March 2019.
After CAS returned its judgment, a statement from Platini's lawyers said: "Michel Platini announces that he will resign as president of UEFA at the organization's next congress."
It added the Frenchman was "deeply disappointed" by the decision, which he considered "an injustice."
Platini has been UEFA boss since 2007, a position which also gave him FIFA vice president status.
The Frenchman was favorite to replace Blatter in February's FIFA presidential elections, but pulled out of the race in January.
Swiss federal prosecutors opened a criminal investigation into the deal last September, but both Platini and Blatter have continued to maintain their innocence.
However, CAS was critical of Platini, saying his "behavior was not ethical or loyal."
The UEFA executive committee meet in Basel next week to discuss Platini's replacement, with an election likely in mid-September at a meeting of Europe's football leaders in Athens.
Blatter will challenge his six-year ban at an upcoming CAS hearing.