Lionel Messi takes on giant robot keeper – and wins! (VIDEO)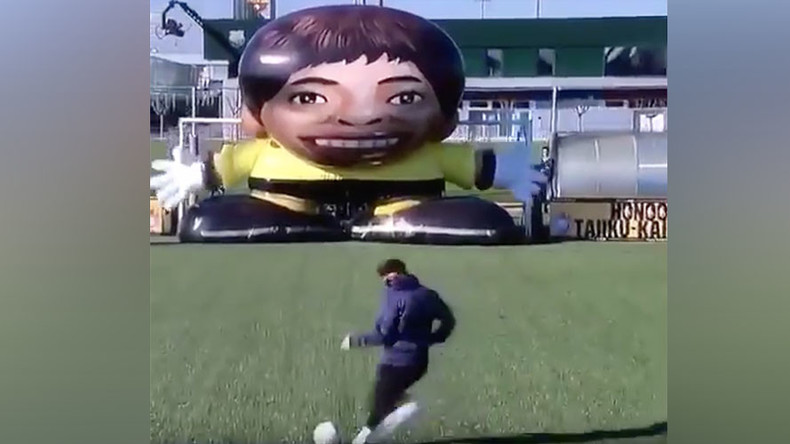 Lionel Messi is renowned for bamboozling goalkeepers across the world, but how would he fare against a giant inflatable goalie who practically filled the goal?
Predictably, it went extremely well.
A Japanese TV game show challenged the Barcelona star to score three goals against the massive inflated robot and he passed the test with flying colors.
His first effort sailed into the top right-hand corner, with his second finding its way into the opposite side.
The Argentine forward saved his best effort for last, chipping in a delightful goal which "nutmegged" the robotic keeper through its legs.
Messi has enjoyed another stellar season with the Catalan giants, scoring 40 goals in 46 games in all competitions.
His 25 goals in the league have helped Barcelona to the top of the table with just two games to go as they look to secure a second successive La Liga title.