Floyd Mayweather talks about possible comeback, offered 9-figure fee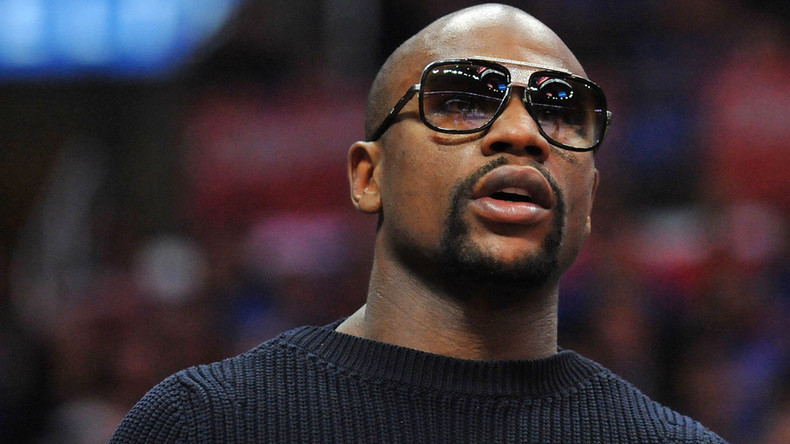 Floyd Mayweather has just opened the door for a possible comeback by revealing that he is in talks with CBS and Showtime, and that while he's happily retired, the money on offer is in nine figures.
Mayweather 'retired' at 49-0, equaling Rocky Marciano's undefeated record, and has so far been adamant about staying away from the ring, saying that he has made enough money and that he doesn't need to fight or prove anything to anyone.
Having been ranked by ESPN in 2016 as the best pound for pound boxer of the last 25 years, Mayweather has also been accused of cherry picking his opponents to bolster his undefeated record. He has also been listed as the highest paid athlete in the world by Forbes for 2014 and 2015, further underlining his ability to make money for himself and the promoters whenever he gets into the ring.
Mayweather spoke on Showtime today and discussed a possible comeback, saying that he had been offered crazy money - nine figures - to return to the ring.
Most observers consider that this will mean a rematch with Manny Pacquaio - Mayweather's last fight - and while Pacquaio is retired and has political ambitions in his home country, he had also 'retired' after the Mayweather fight only to return to the ring one more time.
While a Mayweather-Pacquaio fight is unlikely to be as big a drawing card as perhaps Mayweather v Amir Khan could be, one thing is certain: if Mayweather returns to the ring, it will be on his terms, and he will be angling for a 50-0 record. Whoever he picks as an opponent, he will be the odds on favorite to win.