British Cycling in spotlight over bullying claims, doping violation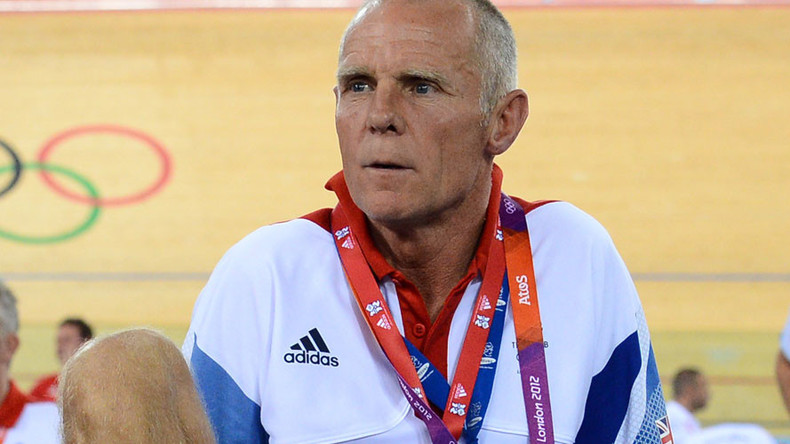 British Cycling is in crisis after its technical director Shane Sutton resigned over claims of sexism and discrimination towards elite cyclists.
Sutton quit his post after being accused of sexist remarks towards Jess Varnish and calling Paralympic cyclists "gimps" and "wobblies."
Three current unnamed riders in the squad have since claimed Sutton called women "bitches" and "sheilas" and once told a non-white rider he looked like a "dirty terrorist" when he turned up to a race with facial stubble.
Sutton released a statement on Wednesday, denying there was a culture of fear, nepotism and bullying under his leadership.
"I reject the specific claims that have been made against me in recent days and I look forward to taking a full part in the review process so I can respond to the allegations in detail," the Australian coach said.
British Cycling has confirmed it will conduct an independent review in conjunction with UK Sport to investigate the allegations.
"We will encourage all riders and staff to play a full part that in that," it said. "Cycling is for everyone and we continue to be committed to promoting equality of opportunity and providing a supportive environment within the organization."
A number of British riders have backed Sutton, most notably six-times Olympic gold medalist Sir Chris Hoy, who released a statement on his official website.
"I do want to pay tribute to Shane - I have never met anyone who gave so much to their role within any team and who cared so much for the performance of the riders," it read.
"Shane expected 100% commitment from every member of the team regardless of their role and he led by example in that respect.
"As a coach, his uncompromising approach yielded unparalleled results for the GB team and his contribution to my career and the entire British Cycling success story was outstanding.
"For this, I would like to sincerely thank him."
Despite Hoy's support, Sutton has come under further pressure after it was revealed he was being paid by Team Sky as an adviser - something he failed to declare to British Cycling.
"Shane has continued to be used by Team Sky in an occasional advisory role, focusing on the tactical and technical aspects of road racing," a statement from Sky confirmed.
"Since he stepped down as head coach of Team Sky in January 2013 his occasional involvement as an adviser to Team Sky has been completely separate from his role with British Cycling.
"Any reimbursement for his work with Team Sky has been funded by the team."
Elsewhere, British rider Simon Yates is being investigated for a possible doping violation.
Yates returned a positive test for Terbulatine during the Paris-Nice race in France last month, but his Orica Greenedge team denies he is guilty of any wrongdoing.
"On April 22, the team was notified that Simon Yates has an adverse analytical finding from a test conducted at Paris-Nice, stage 6 on March 12, 2016," a statement from the team read.
"The positive result is for the substance Terbutaline. The substance was given to Simon Yates in the form an asthma inhaler and accordingly, this was noted by the team doctor on the Doping Control Form, signed at the time of the test.
"The substance was given in an ongoing treatment of Simon Yates' documented asthma problems. However, in this case the team doctor made an administrative error by failing to apply for the TUE (Therapeutic Use Exemption) required for the use of this treatment.
"The use of Terbutaline without a current TUE is the reason it has been flagged as an adverse analytical finding. This is solely based on a human error that the doctor in question has taken full responsibility for.
"There has been no wrong-doing on Simon Yates' part. The team takes full responsibility for this mistake and wishes to underline their support for Simon during this process.
"The team is concerned by the leak of this information and has no further comments until there has been a full evaluation made of the documentation, statements and evidence that the team and Simon Yates are now submitting to the UCI in order to clarify everything," the statement concluded.