NBA: Curry's injury curse strikes again as Warriors set post-season 3-pointer record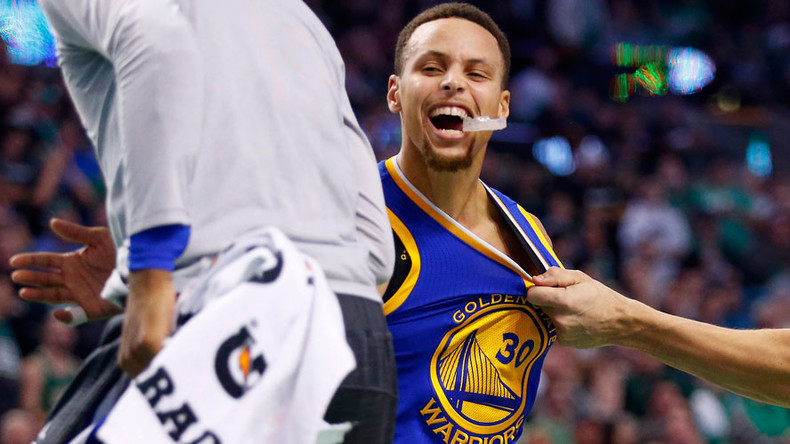 The Golden State Warriors rallied to beat the Houston Rockets 121-94 in Game Four of their Western Conference first-round playoff series on Sunday, but not before losing the NBA's reigning MVP to another injury.
A record-setting season has taken its toll on Stephen Curry with his latest injury a right knee sprain, picked up as he slipped on a wet spot on the court towards the end of the first half. While Curry returned to the court briefly during halftime to warm up, he was back in the locker room by the time the third quarter started.
The Warriors showed they aren't a one-man operation, with Klay Thompson and Draymond Green putting together a string of three-pointers in the third quarter to push the Warriors into a 21-point lead going into the final 15 minutes.
The Warriors have set another record, this time for the NBA post-season with 21 three-pointers in the game.
Green finished with 18 points, eight rebounds and six assists while Thompson added 23 points. The duo combined to score 25 of the Warrior's 41 third-quarter points, powering their team to a 3-1 series score.
The next game in the series is on Wednesday in Oakland, where the Warriors can take an unassailable 4-1 lead. It's likely that Curry will be rested or given minimal game time on Wednesday to give him the maximum possible opportunity to recover for the second-round playoffs.
Curry is due to have an MRI on his sprained knee to evaluate the damage today.