Bizarre 'AC Milan haka' causes ridicule (VIDEO)
Published time: 22 Apr, 2016 14:45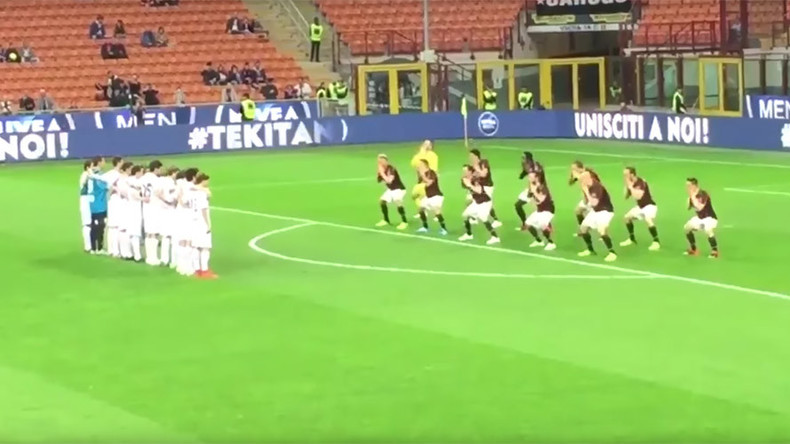 A rather embarrassing haka was performed before soccer team AC Milan's home game on Thursday. But despite what it looks like, the traditional Maori dance was not performed by the players themselves – it was all a publicity stunt for a skin care product.
It was initially reported that players from AC Milan had performed the routine, but it was later discovered to be actors dressed to look like first team stars.
The stand-ins performed the routine, which they had dubbed 'the Tekitanka', as part of a marketing drive for club sponsors Nivea.
The unique AC Milan version of the dance even involved the 'players' mockingly applying face cream.
The publicity stunt has not gone down too well – with people reporting it as a cynical money-making attempt which denigrates the scared nature of the real haka to New Zealand.
The haka is a traditional Maori war dance performed by New Zealand sports teams, most famously the country's rugby team.
The Milan version, however, failed to get the home team fired up, as they played out a 0-0 draw against 17th-placed Capri – a result that leaves AC sixth in the table.
If you want to see how the whole thing should really be done, take a look at the video below.