RIP Prince: Sport pays tribute to music icon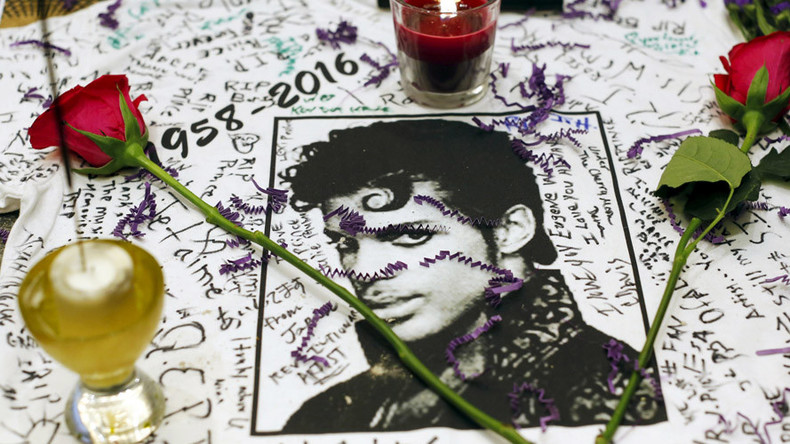 "One of the greatest Super Bowl Halftime performances of all-time. #RIPPrince"
It's hard to argue with the NFL on that point as their tribute to music legend Prince, who died on Thursday, brought back memories of a staggeringly talented artist.
When Prince performed at Super Bowl XLI at Dolphin Stadium in Miami in 2007, it's fair to say people were expecting something special – what followed has become the stuff of legend.
Just hours before the event, producer Don Mischer telephoned Prince to tell him he'd probably have to perform his set in the middle of a torrential downpour.
"I want you to know it's raining," said Mischer. "Are you OK?"
"Can you make it rain harder?" was Prince's reply.
He produced a spellbinding performance, topped by a brilliant version of the aptly-titled 'Purple Rain'.
READ MORE: Purple pain: Landmarks across globe light up in fitting Prince tributes (PHOTOS)
For Prince this was a special moment as the event brought together his two biggest loves - music and sport.
He was a big Minnesota Vikings fan and even released a song about the NFL team called 'Purple and Gold' in 2010.
The Vikings released a statement Thursday, saying they were "shocked and saddened" by the 57-year-old's death.
"As one of the most influential music icons, Prince was an incredible representative of Minnesota who helped put Minneapolis-St. Paul on the map," the statement said.
"He was a brilliant performer and a better person. We will forever be proud and grateful that he considered himself a Vikings fan."
Teams across the state paid their respects, with the MLB's Minnesota Twins lighting up their scoreboard and stadium with a purple theme.
The local basketball teams also acknowledged Prince's passing, with Timberwolves and Lynx owner Glen Taylor saying Minnesota had lost a "local icon, legend and musical innovator."
The NHL's Minnesota Wild also paid tribute to the music icon, calling him "one of the most remarkable Minnesota artists of all time."
Thousands of fans gathered outside Minneapolis' leading music venue, First Avenue, to pay their respects to Prince with their rendition of Purple Rain.