Purple pain: Landmarks across globe light up in fitting Prince tributes (PHOTOS, VIDEO)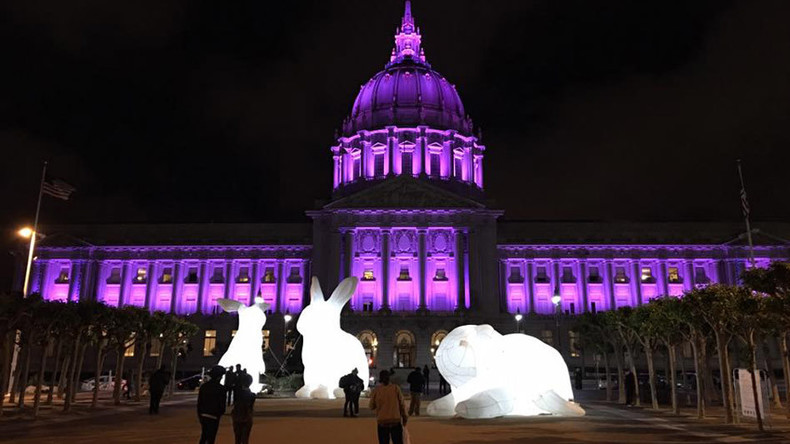 Famous landmarks have turned purple as people unite to pay tribute to the iconic artist Prince who died Thursday at the age of 57.
The pop legend was found dead at his Paisley Park studios in Minnesota at 10:07 a.m. local time, just days after he had been hospitalized in Illinois with the flu.
As tributes poured in from his devastated music industry peers and fans across the globe, a series of landmarks, roads, bridges - and even Niagara Falls - were lit up in various shades of purple to commemorate one of the world's musical greats.
Parties and vigils were also held in his honor, none more prominent than in his home state of Minnesota.
Thousands gathered at Minneapolis nightclub, First Avenue, where Prince's Purple Rain movie was filmed, for an all-night dance party.
Meanwhile, in New York, actor and director Spike Lee hosted an impromptu street party outside his home in Brooklyn.
Prince was among the donors who helped fund Lee's epic biopic, Malcolm X, about the African American political activist.
Signs at the Prince Street subway station in Manhattan were also altered in his memory.
Special performances of the musicals Hamilton and The Color of Purple were held to commemorate the prolific artist.
However, not all tributes were without glitches, MTV accidentally included a song from another prince - Will Smith's Fresh Prince of Bel Air - in their all-day Prince marathon.