Russia eyes Rio return after announcing doping reforms
Russia has announced reforms of its anti-doping body (RUSADA) which it hopes will allow the country's athletes to compete at the Rio Olympics this summer.
The Sports Ministry says two "independent international experts" have been appointed by the World Anti-Doping Agency (WADA), which suspended RUSADA last November.
Read more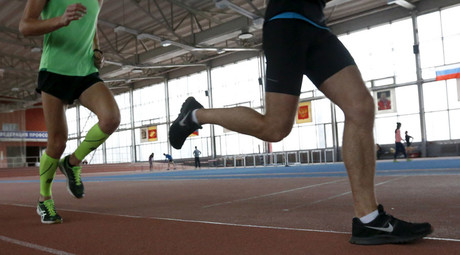 Athletics' world governing body, the IAAF, banned Russia from competing after it was accused of "state sponsored" doping by WADA.
All Russian athletes aiming to compete in Rio will have to undertake at least three independent, externally administered anti-doping checks before the Games begin in August.
Russian Minister of Sport Vitaly Mutko said: "We believe that sport must be clean and fair at all levels, from grassroots through to elite."
"We are 100 percent supportive of WADA's efforts, alongside the International Olympic Committee and IAAF and other organisations, to stamp out cheating.
"Clean athletes' dreams must not be allowed to be destroyed because of other people's mistakes. This is an important step in our journey."
According to the Sports Ministry the two independent experts will be based full-time in Moscow from the end of April. They will receive "full and free" access for as long as necessary "to ensure the Russian anti-doping system is free of undue interference and is fully independent," the ministry said.
READ MORE: WADA shows Kenya leniency on doping reforms, prompting questions over Russia treatment
The acting head of the Russian anti-doping center in Moscow, Marina Dikunets, confirmed earlier this week that WADA is doing its utmost to make sure Russia has its anti-doping laboratory accreditation restored.
"We discussed all issues related to our future actions to restore our accreditation and discussed all the nuances.
"We were told that WADA would make every effort so that Russia had its own anti-doping laboratory," Dikunets told R-Sport.