Red Wings star Datsyuk may leave NHL for Russia at end of season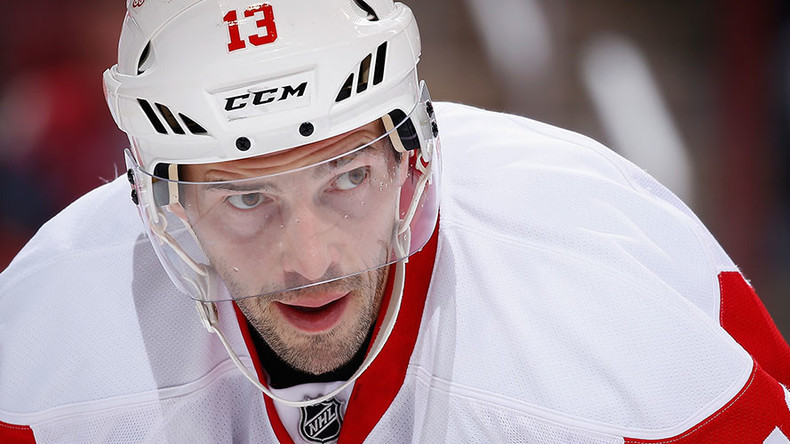 Pavel Datsyuk could leave the Detroit Red Wings and return to play in Russia next season, according to media speculation in the US and Canada.
Sportsnet's Elliotte Friedman says the star forward may look to finish his career in his homeland, after establishing himself as one of the finest players to have graced the NHL.
Family reasons are thought to be behind the decision, although neither the Red Wings nor Datsyuk have publicly confirmed this.
READ MORE: Kovalchuk could seek NHL return after SKA benching
In an interview with MLive, Datsyuk said he was simply focusing on the rest of the season.
Datsyuk missed the first 15 games of the campaign after undergoing surgery during the off-season to repair a ruptured tendon in his ankle.
With just 16 goals this season, Datsyuk admitted he wasn't pleased with his form and didn't rule out returning to Russia at some point.
"I'm not happy a little bit with myself, I have to play better, have to help my team more," he said.
"I don't have enough years and time [playing in front of] Russian fans. They help me, growing up. Of course I want to give back to them."
The 37-year-old still has a year left on his contract and his $7.5 million salary cap hit would stay on the Red Wings' books next year as it was signed after he turned 35.
Saturday's game at the Toronto Maple Leafs marked Datsyuk's 950th appearance for the club. He has scored 314 goals with 603 assists and won Stanley Cups in 2002 and 2008.
READ MORE: Canada in shock as its NHL teams fail to reach the play-offs

Datsyuk grabbed an assist on the first goal in the Red Wings' 3-2 victory, which kept their hopes alive of reaching the playoffs for the 25th consecutive season.
The Chicago Blackhawks' 6-4 win against the Boston Bruins kept the Wings in third place in the Atlantic Division. Just one point separates the teams with three games remaining.
The Bruins host the Carolina Hurricanes on Tuesday, while the Red Wings are at home on Wednesday against Philadelphia. The two teams will go head-to-head in Boston on Thursday for a game which could decide who qualifies for the playoffs.