Arrests, injuries & fires: Villanova basketball fans' victory celebrations spiral out of control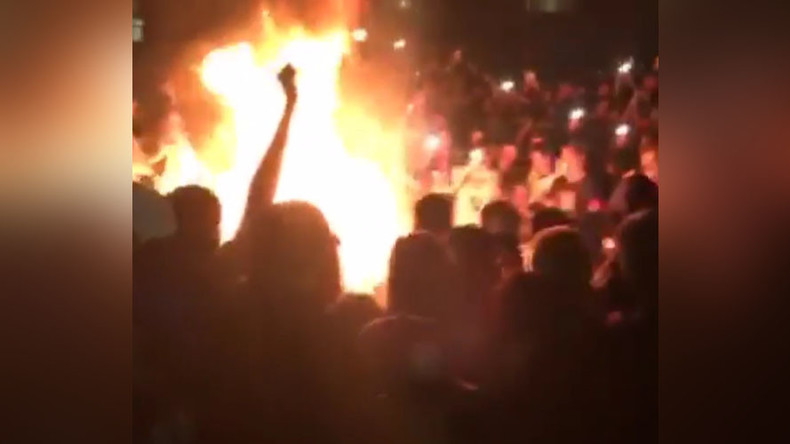 Celebrations by Villanova University basketball fans got out of hand on Monday night, with police reportedly making arrests as students marked their team's NCAA championship victory.
Fans watching the game on a big screen were overwhelmed right after Kris Jenkins sealed the win with his buzzer-beating shot.
The Instagram post below shows Villanova students' euphoria after their team secured a first championship win since 1985, celebrating by starting a fire on the University campus.
Around two dozen people suffered injuries and police made at least six arrests as fans partied into the night, according to reports by NBC Philadelphia.
Police faced students after the game as they rushed from Villanova's arena, The Pavilion, with minor damage later being done to a fire truck and several small fires being started, according to NBC.
The game itself has been hailed as one of the greatest finishes ever to an NCAA championship.
Kris Jenkins's three-pointer sealed an amazing 77-74 victory for the Wildcats over the North Carolina Tar Heels, sending the Villanova supporters into raputures.