FIFA faces further damaging corruption allegations after Panama Papers leak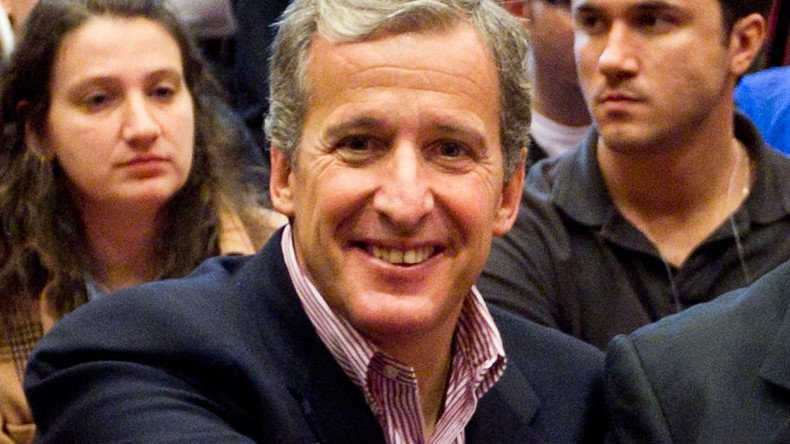 FIFA is facing further embarrassment after it was revealed that a key member of its ethics committee is being investigated for links to an allegedly corrupt football official.
Uruguayan lawyer Juan Pedro Damiani, a key member of FIFA ethics committee, is under the spotlight after files leaked by law firm Mossack Fonseca revealed that he had business dealings with Eugenio Figueredo, a former senior FIFA vice-president who is being investigated for corruption.
The documents, known as the Panama Papers, say that Damiani and his firm provided legal assistance for at least seven offshore companies linked to Figueredo.
"We confirm that on March 19 the investigatory chamber of the independent ethics committee was informed by the chairman of the adjudicatory chamber, Hans-Joachim Eckert, about becoming recently aware of a business relationship between the member of the adjudicatory chamber, Juan Pedro Damiani, and Eugenio Figueredo Aguerre," a FIFA spokesman said.
"After receiving the information Dr Cornel Borbely, chairman of the investigatory chamber of the ethics committee, has immediately opened a preliminary investigation to review the allegations in question," the spokesman added.
After being charged by US authorities with wire fraud and money laundering for his role in the alleged bribery conspiracy, Figueredo was extradited to Uruguay in December where he was wanted on similar charges.
The papers also show two other executives charged in connection with the US football corruption probe, Hugo Jinkis and his son Mariano, have links to Damiani's firm.
The pair are currently under house arrest in Argentina, fighting an extradition request to the US on corruption charges.
Damiani has refused to comment about the allegations, saying he could not make statements while officials in Uruguay are investigating allegations of corruption related to FIFA.
It's understood that Damiani's links with Figueredo date back to at least 2007, with the papers saying his firm acts for over 200 offshore companies registered with Mossack Fonseca.
While acting for offshore companies is not unlawful, the apparent lack of transparency will be a major concern for new FIFA boss Gianni Infantino.
The Swiss national has pledged to clean up football after taking over football's governing body from disgraced former President Sepp Blatter.
Barcelona star Lionel Messi is also named in the Panama Papers along with his father, Jorge Horacio.
READ MORE: Messi still tops football valuation list
They were the beneficiaries of Mega Star Enterprises a company registered with Mossack Fonsseca in 2012.
Both men are currently on trial in Spain for tax evasion relating to the alleged simulated transfer of image rights into front companies with no business activity in Uruguay and Belize.
Messi and his father have claimed their innocence, blaming a former financial adviser. Jorge Messi made a voluntary corrective payment of $6 million in August 2013, while Mega Star is not mentioned in this case.
You can share this story on social media: