Roger Federer calls for doping push following Sharapova case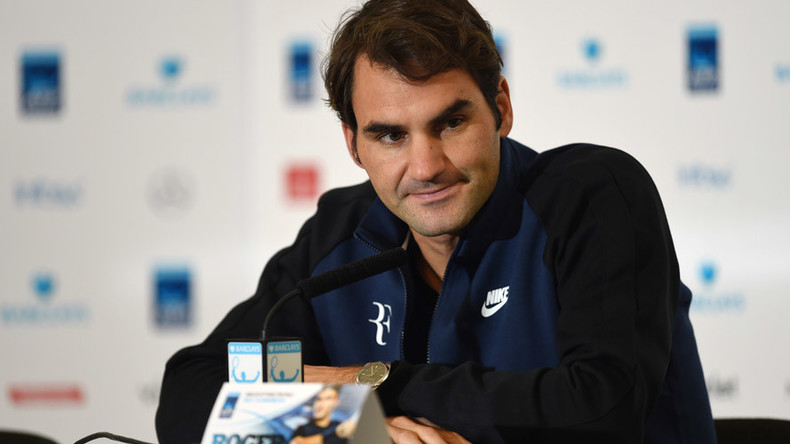 Tennis superstar Roger Federer has said the sport needs stricter drug regulations following Maria Sharapova's positive test for meldonium.
The world was shocked as Sharapova revealed earlier this month that she had failed a drugs test at the Australian Open in January.
READ MORE: Tennis star Sharapova to be 'provisionally suspended' after failing drug test
Although Sharapova has maintained her innocence and claims that she was prescribed meldonium by a doctor for medical reasons, she is likely to face a lengthy ban and miss this summer's Olympic Games.
Tennis has not been impacted by the doping scandal as much as other sports such as athletics and swimming, but Federer has called for more rigorous precautions.
"I definitely think that tennis is doing a lot better than we have in the past," the world number three said.
"You could always do more testing. You could ask someone here in 50 years' time and he'll say we could still do more. You could be tested four times per day.
"What is the right amount and what's not? Clearly, I was very surprised [about Sharapova]; I thought she was going to announce her retirement. But it also shows that the famous players can get caught in the system.
"It seems to be working. I still believe we should keep blood samples for 10 years, so athletes and tennis players know that's the case, that you could get punished retroactively. I'm a big believer in that."
Federer also admitted that when living in Dubai he has only been drug tested once in a decade, despite the 17-time Grand Slam winner owning a house and spending two months per year there.
"I've been in Dubai for 10 years now and I've been tested once in 10 years – that's not OK for me," he said.
"I get tested more in Switzerland because a tester lives in my village. He comes and sees me the day after my surgery and a week later.
"In Dubai they've come once because of the Asian games. I'd like it to be the same way and fair. Tennis is doing more and more. It was disappointing to say the least."
Federer said he did not think that there was a doping problem in tennis but that precautions should be taken.
"I don't think so. Maybe I am naive in the fact that I believe athletes, I trust what they are doing," he said.
"Clearly, when they get caught you turn because you are like: 'I can't believe that they tried to do that.'
"I don't think there is a major problem, all I can talk about is myself. I quadruple check anything I take. I don't want to take any chances whatsoever."
Federer is set to face Juan Martin del Potro today in the Miami Open, which will be his first outing since getting injured at the Australian Open.
The 34-year-old has undergone knee surgery to repair a torn meniscus and will look to build momentum ahead of an action-packed year of tennis.
You can share this story on social media: