WADA launches doping investigation into Russian swimming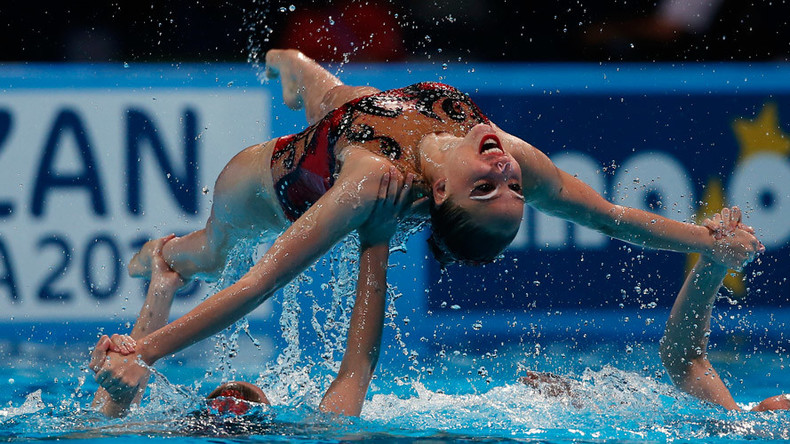 The World Anti-Doping Agency has begun an investigation into Russian swimming following reports in UK media that "systematic drug use" has become commonplace.
Russian athletes are already banned from competition after a suspension from the International Associations of Athletics Associations, with the country's track and field stars seemingly set to miss out on participating at this summer's Rio de Janeiro Olympic Games.
However, a report in The Times newspaper has revealed that doping has spread to swimming.
WADA president Craig Reedie has confirmed that the organization will follow up on the media report.
"There is no doubt that today's disturbing assertions of orchestrated doping in Russian swimming should be scrutinized," he said.
"WADA and its partners are under no illusions about the challenges facing sport's integrity today. Clean athletes are justifiably concerned that their rights are being eroded through the minority that choose to dope in sport."
"As a result of information and evidence collected, WADA will make an informed decision as to what form of inquiry is needed and who will conduct it."
There are allegations that Sergei Portugalov, who faces sanctions over his role in doping in Russian athletics, has been involved in Russian swimming as well.
As such, WADA has written to the International Swimming Federation (FINA) to make an enquiry over his potential involvement.
"We are concerned by the allegations that Mr Sergei Portugalov – who is currently facing a lifetime ban from working in athletics due to the commission's findings – may be working in swimming," a WADA statement reads.
"It should be noted that, under the world anti-doping code, such a lifetime sanction should also be recognized by all other international sport federations."
A FINA statement confirms that it will assist WADA in any way it can.
"While FINA is not aware of any concrete evidence of systemic doping in Russian swimming, we have taken a particularly robust approach to our anti-doping procedures in relation to Russia and Russian competitions, in light of WADA's recent investigation," FINA said.
"FINA issued a directive to ensure the continued integrity of the testing programme. The entirety of FINA's unannounced out-of-competition doping control programme in Russia is now conducted by a third-party, independent of Fina and Rusada [the Russian anti-doping agency], the Swedish company IDTM."
FINA also confirmed that drug tests taken from Russian swimmers who competed at the 2015 Aquatics World Championships, which took place in Kazan, could be reexamined.
READ MORE: Russian swimmer Yuliya Efimova facing life ban, more sports look to ban meldonium
World champion breaststroke swimmer Yuliya Efimova is one of 110 sportsmen and women to have tested positive for meldonium this year and is facing a lengthy ban from her sport.
You can share this story on social media: