Russian swimmer Yuliya Efimova facing life ban, more sports look to ban meldonium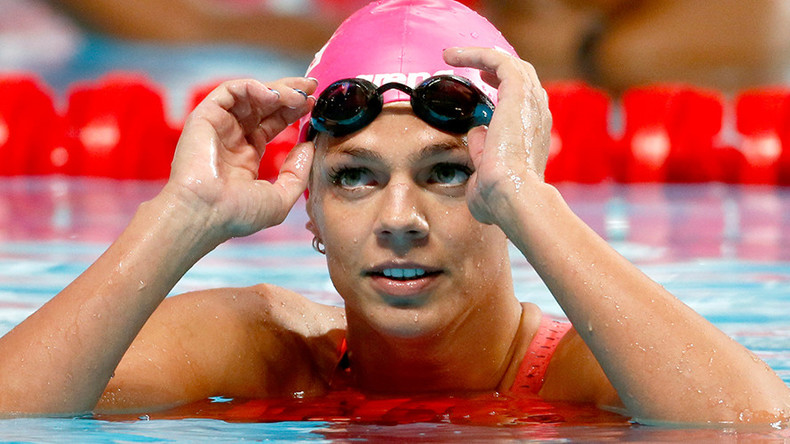 Russian swimmer Yuliya Efimova is reportedly facing a life ban after testing positive for meldonium, while a host of US sports are making moves to have the drug banned.
The previously-little-known substance was catapulted into the collective consciousness after news that tennis superstar Maria Sharapova failed a drugs test at the Australian Open earlier this year.
Meldonium was banned by the World Anti-Doping Agency on January 1, with 99 positive tests confirmed since.
Sharapova argued that she had been prescribed meldonium by her doctor and used it over a extended period of time to remedy health concerns.
She faces a four-year ban as an investigation continues, with sponsors moving away from the shamed Russian tennis star after news of her failed test.
Seven of the confirmed cases have involved Russian athletes, with Efimova facing potential exile from swimming after joining the list of those caught.
The 23-year-old has been caught up in a drugs scandal in the past, with a 16-month disqualification handed out by the International Swimming Federation in 2014 after she tested positive for anabolic steroid DHEA.
Given that this is her second failed test, the latest reports suggest that Efimova could well be handed a life ban from the sport, with the All-Russian Swimming Federation admitting the athlete had tested positive for meldonium.
Efimova won bronze in the 200m breaststroke at the London Olympics in 2012.
Other Russian athletes to test positive for meldonium include figure skater Ekaterina Bobrova and speed-skater Pavel Kulizhnikov.
READ MORE: Ban on Meldonium may increase deaths among athletes – inventor of drug used by Sharapova
The notoriety of meldonium has also led to a host of US sports looking to outlaw the substance.
WADA's banned substances list is not automatically adopted by the governing bodies of American sports, with only Major League Soccer and the US Olympic Committee outlawing meldonium at the start of the year.
As such, other major sports such as baseball, basketball and ice hockey must work in collaboration with player unions if the drug is to be banned.
In golf, the PGA Tour has confirmed that it plans to ban meldonium this year, but this has not yet happened.
Major League Baseball is set to do likewise, but not before a meeting with player representatives is successfully negotiated.
"We are still in discussions with the Major League Baseball Players Association regarding any additions to the banned list in the Major Leagues for the 2016 season," MLB spokesman Patrick Courtney said.
Officials from both the NBA and NFL have stated that the usage of meldonium will be discussed with relevant committees, with each sport's list of banned substances to be reviewed.
NHL spokesman Schuyler Baehman said meldonium may well be added to the banned list but this would only happen before next season.
You can share this story on social media: