FIFA seeks 'tens of millions' in damages from officials over vote selling & other crimes
Published time: 16 Mar, 2016 18:00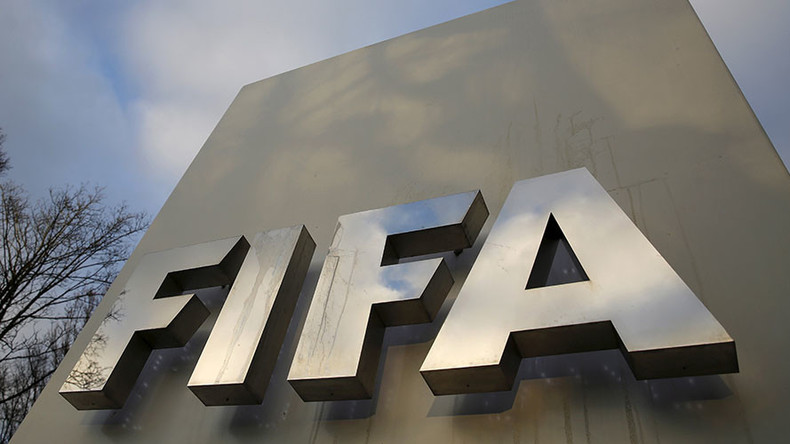 FIFA has launched a legal offensive against indicted top officials of the organization, seeking "tens of millions" in damages. The complaint acknowledges members of the organization's executive committee sold their votes in World Cup hosting contests.
The complaint, filed with the US attorney's office in the eastern district of New York, refers to damages allegedly caused by 41 former FIFA officials and other football organizations, who have been indicted in an ongoing investigation by the US Department of Justice.
According to the claim, which refers to FIFA as a "victimized institution," indicted executives have accrued more than US$28 million in pay, per diems, travel, and other costs since 2004.
"The loss amounts are believed to be at least in the tens of millions of dollars," the document states.
The defendants in the case "grossly abused their positions of trust to enrich themselves, while causing significant direct and proximate harm to FIFA," the document continues.
"They looked for ways to line their own pockets and siphon off opportunities. They did violence to FIFA's principles, goals and objectives as they promoted their own self-interests and sought to enrich themselves at FIFA's and football's expense."
Those sentiments were echoed by Gianni Infantino, the organization's newly elected president.
The officials "abused the positions of trust they held at FIFA and other international football organizations and caused serious and lasting damage to FIFA, its member associations, and the football community," Infantino said in a Wednesday statement.
"The monies they pocketed belonged to global football and were meant for the development and promotion of the game. FIFA as the world governing body of football wants that money back and we are determined to get it no matter how long it takes," he continued.
Infantino went on to state that once the money is recovered, it will be directed back to its original purpose.
"These dollars were meant to build football fields, not mansions and pools; to buy football kits, not jewelry and cars; and to fund youth player and coach development, not to underwrite lavish lifestyles for football and sports marketing executives," he said.
The complaint specifically acknowledges that FIFA executives previously sold their votes in World Cup hosting contests.
"It is now apparent that multiple members of FIFA's Executive Committee abused their positions and sold their votes on multiple occasions," the document reads.
The document specifically states that former executive committee members Chuck Blazer, Jack Warner, and other individuals engineered a $10-million payoff from the South African Football Association in exchange for executive committee votes regarding the 2010 World Cup, which was eventually awarded to South Africa.
It goes on to state that bribes were also paid by Morocco in the battle for the 1998 World Cup, which ultimately went to France.
The complaint also suggests that votes were sold in elections for the FIFA presidency, and that various football officials had corruptly profited from the award of media rights to World Cup qualifying matches.
FIFA landed in hot water in May 2015, when the US investigation began to reveal widespread corruption within the organization.
So far, $190 million in assets have been forfeited by the 41 officials and marketing executives named in the investigation over the past 12 months. A total of $100 million in seizures has also taken place, relating to the defendants' "felonious schemes."