Infantino pledges new era for FIFA
Published time: 29 Feb, 2016 15:33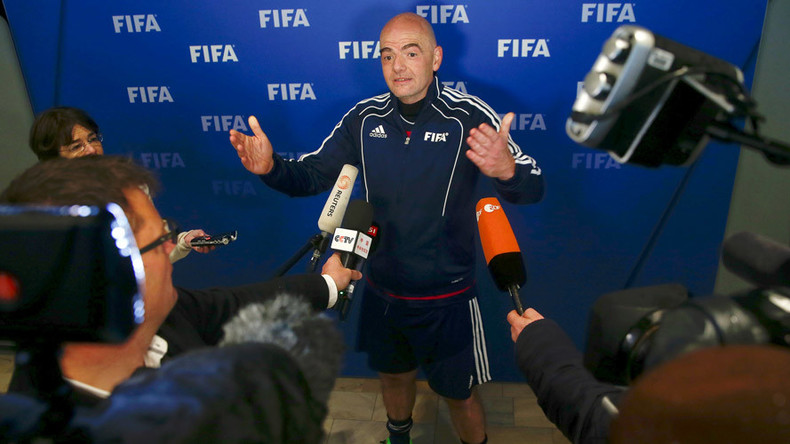 New FIFA president Gianni Infantino says he plans to "build bridges" as football's governing body looks to repair its shattered reputation.
Infantino was elected to the post after defeating Sheikh Salman bin Ibrahim al-Khalifa by 27 votes during the second ballot in Zurich on Friday.
With disgraced former boss Sepp Blatter now serving a six-year ban for a wrongful payment of £1.3 million (US$1.8 million) made to UEFA counterpart Michel Platini, his replacement faces an uphill battle to lead FIFA into a new era.
Infantino, who has pledged to expand the World Cup from 32 to 40 teams, believes he is the right man for the job.
"I said today we have to build bridges, not build walls," he said. "Football can certainly do that. I want to focus on football.
"Today it was an election, but not a war. It was a competition, but not a fight. It was a sporting contest. An election you win, you lose and then life goes on.
"Now we turn the page, we start to work, we work good together and I show the whole world I'm not a candidate of Europe or wherever. I'm a candidate of football and football is universal.
"This is what we'll start to do now in FIFA to work with everyone for the development of football and not to do politics, to speak about divisions, to speak about barriers."
Ahead of the election, FIFA voted in favor of reforms designed to repair its image and protect against any possibility of future corrupt activities.
The reforms cover issues of governance, accountability, transparency and diversity. These include the abolition of the 24-seat FIFA executive committee in favor of a 36-seat FIFA council.
At least six members of the council – one per confederation – must be female, while no member can serve more than three four-year terms. Salaries will also be disclosed.
Judicial bodies will also be completely independent in the future and subjected to stringent integrity checks.
The number of committees will be reduced from 26 to nine as FIFA strives to increase efficiency. Infantino is confident he can deliver a more transparent FIFA in the future.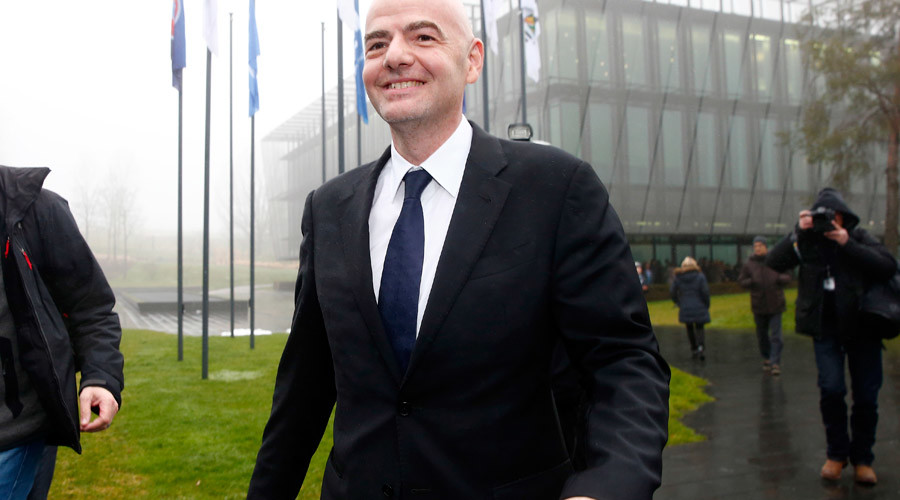 "I want to see football growing all over the world and people looking at FIFA as the organization that helps each country in the world to develop football," he said.
"A new era is starting for FIFA as we speak. I will approach the commercial partners, the sponsors who need to regain their trust in FIFA, and if we can achieve this with our way of working then revenue streams will increase and we will not have to worry at FIFA."