Syrian refugee footballer dreams of playing for Barcelona (VIDEO)
Published time: 8 Mar, 2016 21:08
Edited time: 9 Mar, 2016 11:29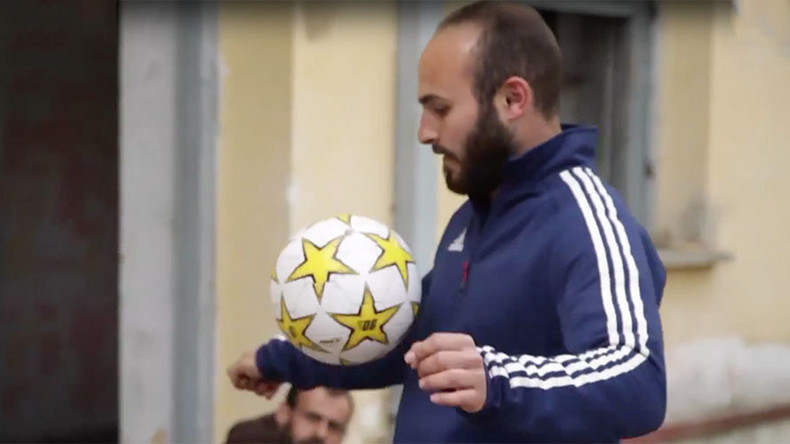 A Syrian footballer who fled the war-torn country for Greece said that he's not giving up on his dream to someday play in the Spanish La Liga for FC Barcelona.
Ali, a former player of top division side Taliya SC in Syria's Hama, now displays his skills with the ball before his fellow migrants at the Idomeni refugee camp in northern Greece.
However, the young man hopes that he'll not only be able to settle in Europe, but also propel his football career to a new level there.
"Since I was a child I dreamt of going to Spain to play for FC Barcelona," he told RT's Ruptly video agency.
If he isn't able to join the Catalan giants "it would not be a problem," Ali said, adding that he'll be happy to play against Barca for another Spanish side.
"I don't have any choice. I would go to Spain if they gave me a choice. In the future I will go to Spain but right now my only option is Germany," he said.
It was the young man's fitness and sporting background which helped him succeed in reaching Greek shores.
"I started my trip from a Turkish island. We decided to cross the sea by swimming. We started at 20:30 at night. Altogether there were four of us – three of us continued and one turned back. We swam between two-to-three hours to reach a Greek island," he remembered.
Two camps, hosting over 12,000 migrants, have sprung up near the Idomeni border crossing with Macedonia over the last few weeks.
Thousands of people remain stuck at the bottleneck on the so-called 'Balkan route' after the Macedonian authorities tightened immigration rules on February 23 amid a massive refugee crisis in Europe.