Rio 2016 and Tokyo 2020 Olympic Games face corruption investigation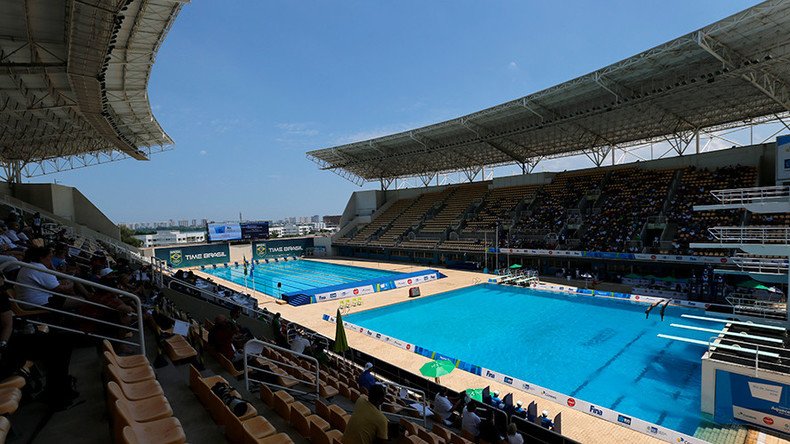 An investigation into corruption in athletics has spread to include examination of the processes around the award of the 2016 and 2020 Olympic Games.
The International Association of Athletics Federations has seen its reputation sullied due to arrests of prominent figures such as former President Lamine Diack and a recent doping scandal that have blighted the sport.
French prosecutors are looking into the award of the next two Olympic Games to Rio de Janeiro and Tokyo respectively, amid concerns over bribery.
The news will come as a major headache to the International Olympic Committee (IOC), with suggestions that corruption similar to the levels exposed in world football's governing body FIFA is prominent in athletics.
The IOC pledged to comply with all investigations.
"The IOC has been in close contact with the French prosecutors since the beginning of this investigation last year," an official statement reads.
"The IOC's chief ethics and compliance officer had already asked for the IOC to be fully informed in a timely manner of all issues that may refer to Olympic matters and has already applied to become a party to the investigations led by the French judicial authorities."
Former IAAF President Diack and his son Papa Massata Diack, who was the organization's marketing consultant, have both been indicted in the recent past.
Diack Jr. has been accused of bribery in the award of the 2016 Olympics, with suggestions that six IOC members were provided 'parcels' delivered by bidding nation Qatar through a 'special adviser' – believed to him.
With the investigation underway, Rio 2016 organizers have been quick to claim their innocence.
"Rio won the Games because it had the best project, both from the point of view of the organization of Games and the legacy," said a spokesperson.
"Rio beat Madrid by a clear margin of 66-32 [votes], which excludes any possibility of a manipulated election."
Suggestions that a late Japanese sponsorship agreement with the IAAF played a role in Tokyo's award of the 2020 Games instead of Istanbul was highlighted in a recent independent review conducted by the former World Anti-Doping Agency (WADA) President Dick Pound.
READ MORE: Water sports athletes may face pollution danger at Rio Olympics
As part of the French prosecutors' investigations, the award of the 2017 World Athletics Championships to London, the 2019 equivalent to Doha and the 2021 event to Eugene, Oregon are also being examined.
The latest scandal compounds the arrest of Diack Sr. late last year, who is accused of concealing positive drugs test from Russian athletes in return for considerable bribes.
The Rio Games are already shrouded in controversy given fears necessary infrastructure will not be completed in time, the outbreak of the Zika virus and concerns over water pollution.
You can share this story on social media: