Skills contests light up NBA All-Star Weekend
Published time: 18 Feb, 2016 15:19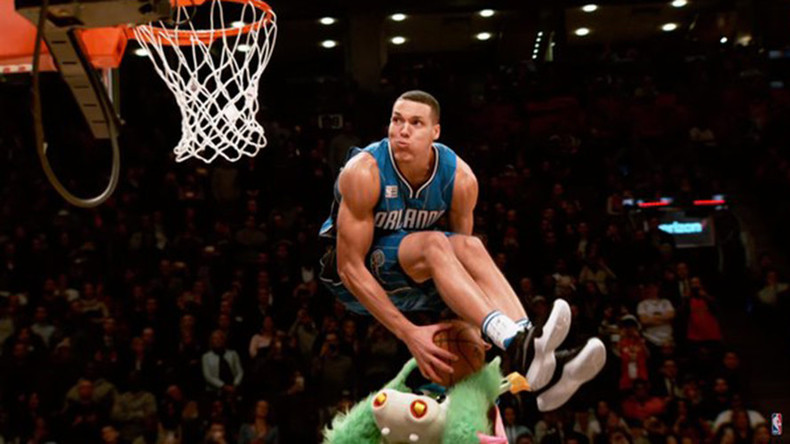 Karl-Anthony Towns recorded a shock victory over Isaiah Thomas in the finals of the Taco Bell Skills Challenge, securing a title for the big men at the NBA All-Star weekend event in Canada.
The rising Minnesota Timberwolves star defeated the Boston Celtics guard by successfully converting his third 3-point attempt before Thomas.
Both players dribbled through an obstacle course and hit their first chest passes, before making their lay-ups at the same time, but Towns bagged his 3-pointer ahead of Thomas to secure the win.
After being mobbed by other big men in the competition in celebration, Towns said: "This is bigger than me. This is for all the bigs out there, with the game changing the way it is, to show that bigs can stand up with guards skill-wise."
Towns had progressed to the final by knocking out Los Angeles Kings' DeMarcus Cousins in the semi-finals, while Thomas eliminated Portland Trail Blazers guard C.J. McCollum.
Steph Curry was favourite to defend his Foot Locker Three-Point Contest title, but he was upstaged by his Golden State Warriors teammate Klay Thompson in the final.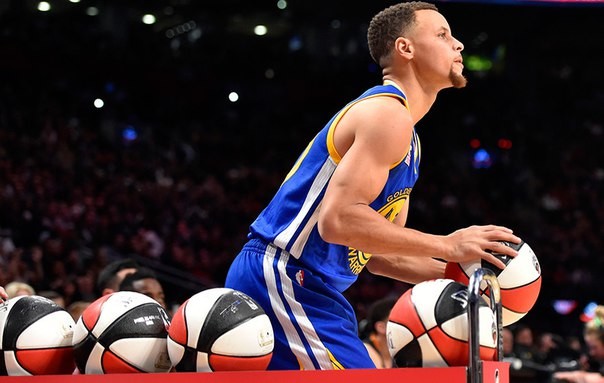 The 'Splash Brothers' contested last year's final, where Curry emerged victorious, but Thompson gained his revenge in style, nailing his final eight shots to finish with 27 points – four more than Curry.
"We love to shoot against each other," Thompson said. "You know, I've never been on a team with someone who shoots it better than me, so it's a privilege to work with him every day. He makes me that much better.
"Back-to-back years for the 'Splash Brothers' – It's pretty cool."
Timberwolves guard Zach LaVine was pushed all the way by Orlando Magic's Aaron Gordon in a stunning final round of the slam dunk competition, before producing a between-the-legs dunk from the free-throw line on the second tiebreaker to land his second straight dunk contest trophy.
Only Michael Jordan, Nate Robinson and Jason Robinson have won back-to-back dunk contests previously.
"We were looking in our bag of tricks. Ain't nothing left," LaVine said. "I just found a little piece of dust.
"I just think that was the best contest. There was some stuff that's never been done before. I don't want to get into the greats – Mike, they're in a different breath.
"If you really look at it as a whole, we were doing dunks that professional dunkers take four or five tries to do and we were doing it on the first try. It was ridiculous, man."
Gordon used Orlando mascot Stuff the Magic Dragon, complete with hoverboard, as a prop during the final, with one of his spin-around dunks blowing the mind of one young NBA fan.
"If I knew it was going to be like that, I would have prepared better and we would have been here dunking all night, going back 50 after 50 after 50 after 50," Gordon said.
"Zach's an incredible dunker. He went through the legs from the free-throw line. That is insane. So off that dunk, you've got to give it to him. That's why the trophy is with him and not with me."
Although Aaron Gordon didn't win the contest, videos of his impressive performance went viral all over the internet.