Referee shot dead in Argentina after showing player red card
Published time: 17 Feb, 2016 13:41
Edited time: 17 Feb, 2016 14:32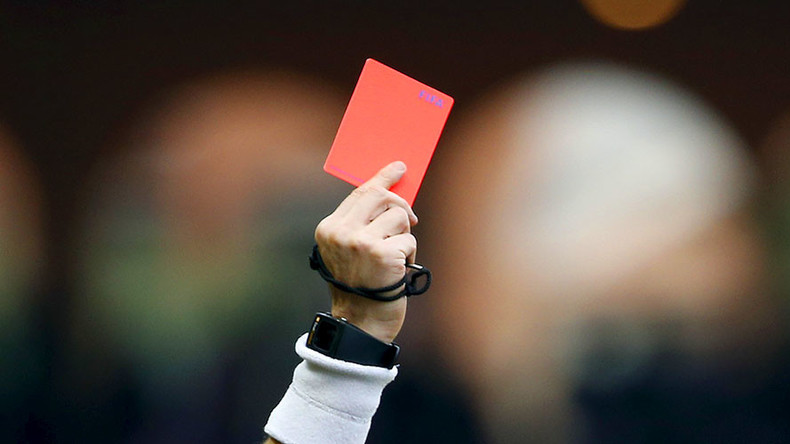 A football referee in Argentina has been shot and killed by a player he sent off, in what is another ugly incident for the sport in the South American country.
The tragedy happened in an amateur match in Campo de la Ribera in the Cordoba province, with 48-year-old official Cesar Flores the victim.
Police have started a manhunt for a player who retrieved a gun from his bag and shot the referee three times after being given a red card.
"It all happened during the football match," a police source told Efe, a local news agency.
"We don't know [exactly what took place] but it appears the player was angry, fetched a gun and killed [the referee]."
Local reports state that Mr Flores was shot in the head, neck and chest before the assailant fled.
Another player was also caught up in the incident, with 25-year-old Walter Zarate receiving a non-life-threatening injury.
The match was abandoned after the shooting.
Football in Argentina has been marred by a host of unsavory events over the last 12 months.
Five players were sent off in an ill-tempered friendly between Buenos Aires heavyweights Boca Juniors and River Plate last month. Boca player Carlos Tevez was head-butted before a 40-man brawl erupted.