Russian Olympic hopefuls should be tested at WADA labs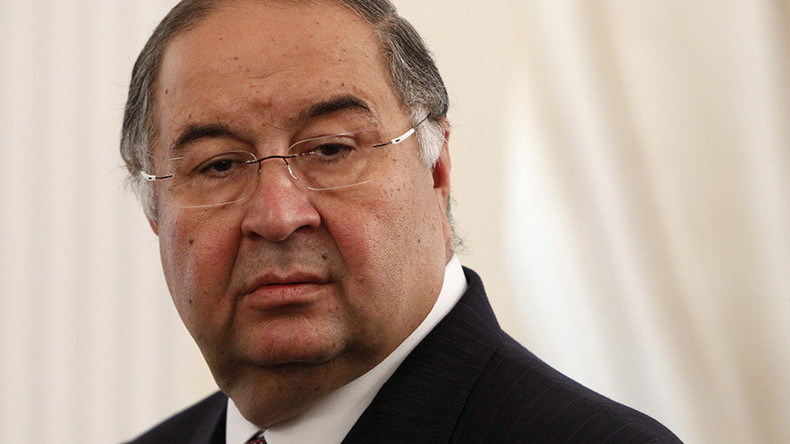 In a bid to allow 'clean' Russian athletes to participate in Rio, the Russian Fencing Federation (RFF) has put forward an initiative to test Russian athletes qualified for the 2016 Olympics at labs certified by the World Anti-Doping Agency (WADA).
Alisher Usmanov, the president of the International Fencing Federation (FEI), said he supported the initiative as it would help clear Russia's name, since only a few athletes have been proven guilty of doping.
"This will help avoid possible speculation that athletes could have resorted to banned substances while the activities of the anti-doping laboratory were suspended on the territory of Russia and they [the fencers] were preparing for the [2016] Olympic Games," Usmanov said in an interview with TV channel Rossiya-24 on Monday.
READ MORE: Russia battling to make it to Rio Olympics as doping reforms introduced
"I completely support this [RFF] initiative as the FIE president," he said. "Together, we will show that Russian fencers were never into wrongdoings and never violated regulations."
Usmanov, who is listed as Russia's richest man according to January 2015 Forbes' data and is also a shareholder in the English Premier League club Arsenal, spoke against Russia being singled out in WADA's report.
"I believe it extremely important to avoid the intended slander in regard of the Russian sports," Usmanov said. "A total of 11 countries were mentioned in the doping scandal besides Russia… Definitely not the whole Russian athletic team must be subjected to the ban, as most of the proved doping abusers were representing two or, maybe, three competitions out of 21 in total. This is completely not fair. We must stand up against it."
A November 9 report by WADA's Independent Commission alleged systematic use of performance enhancing drugs in Russian athletics, with the International Association of Athletics Federations (IAAF) subsequently suspending the Russian Athletics Federation (ARAF) on November 13. The WADA-accredited Moscow lab, as well as the Russian Anti-Doping Agency, was suspended as Russian sports officials scrambled to control the fallout from WADA's damning report.
The IAAF is scheduled to visit Moscow on January 10 to review the reforms made in ARAF and RUSADA. Russia is battling to implement the necessary reforms and anti-doping protocols to satisfy IAAF and WADA requirements ahead of the 2016 Summer Olympics in Rio de Janeiro.
Experts say it is highly possible that Russian national athletics teams will be suspended from the Summer Olympic Games in Brazil next year.
Russia is one of six countries ruled to be in breach of WADA's codes. Russia, along with Andorra, Argentina, Bolivia, Israel, and Ukraine, has been deemed 'non-compliant,' while Belgium, Brazil, France, Greece, Mexico, and Spain have been placed on a 'watch list' and asked to meet strict conditions by March 2016 or face similar action.
You can share this story on social media: