30,000 football fans sing Christmas carols in Berlin (VIDEO)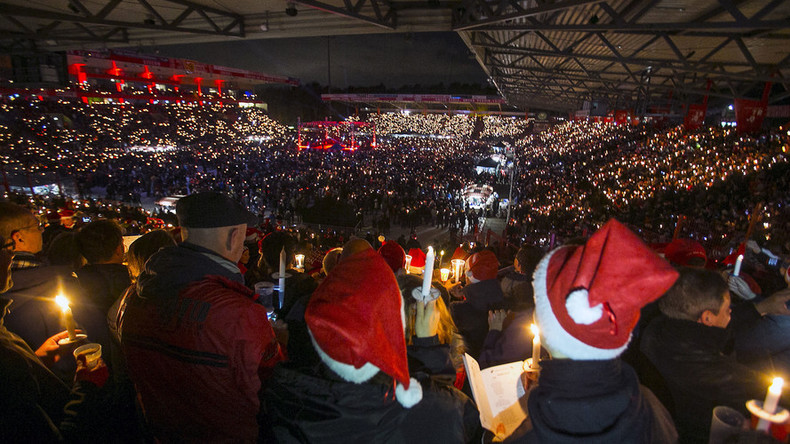 Almost 30,000 football fans gathered at a Christmas carol singing event organized by football club FC Union Berlin at its stadium in the German capital. Led by a children's choir, the crowd sang Christmas tunes for almost 90 minutes.
This year's event was FC Union Berlin's 13th Christmas carol gathering and included 28,500 football fans, who filled the entire An der Alten Forsterei football stadium at 7pm local time on Wednesday.
The crowd joined in for a yuletide sing-along, crooning Christmas tunes including 'Silent Night,' 'Oh Christmas Tree,' and 'Brahms' Lullaby.'