Abramovich counts cost of Chelsea reboot amid rumors of Mourinho moving to Man U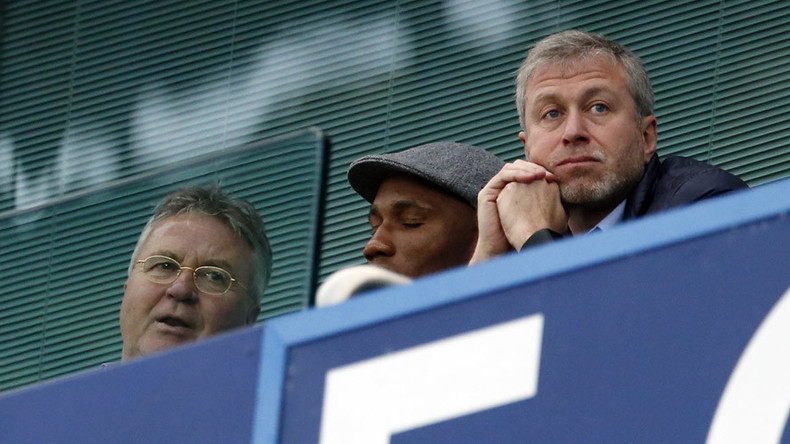 Publicly, Chelsea has blamed Jose Mourinho for the team's abysmal form this season. Privately, owner Roman Abramovich has admonished the players as the reigning champions have slid to 16th in the Premier League, just 1 point above the relegation zone.
In a damage-limitation exercise to shape media narratives, Chelsea technical director Michael Emenalo spoke in the aftermath of Mourinho's sacking about the "palpable discord" between manager and players and the club's belief that the same group of players that won the Premier League by eight points last season could not have been suddenly turned into poor players, and that the club made a difficult decision to sack the manager to protect its own interests.
"This is the same group of players who won the league and the League Cup last season," Emenalo said. "They did it by sweating tears and blood. They played to instructions, they adhered to everything the manager asked them to do. It's very easy to make that kind of inference [about the players] but it's not one that club accepts.
"We know the players have a responsibility to prove everyone wrong and to show a level of commitment to the decision that's been made to try to get the club up the table. That's what they were supposed to do and I believe that's what they've been trying to do."
Privately though, Abramovich visited the Chelsea training ground on Friday and delivered a short speech to the players, informing them that it had been a difficult decision to sack Mourinho but that Chelsea had been left with no choice, given the results. He also told the players that they needed to accept responsibility for the results to date and that the onus was on them to redeem their season.
Guus Hiddink was announced as caretaker manager on Saturday after meeting with Chelsea officials in London on Friday. Hiddink attended Chelsea's 3-1 win against Sunderland on Saturday as a spectator as assistant coach Steve Holland took charge of the team. Chelsea's win did not mask the obvious fan protests against certain players they believe to have led to Mourinho's exit, while defensively Chelsea were also suspect and were lucky to only concede once.
Hiddink is expected to be a stop-gap measure as Chelsea looks to rebuild next summer with a new manager, with Diego Simeone and Pep Guardiola expected to top the wish-list. However, neither manager is likely to be available next summer with Simeone reportedly very happy managing a club he captained in his playing days and Guardiola in high demand and expected to end up in Manchester. Another option is the former Juventus and now Italy manager Antonio Conte.
Chelsea will also need to significantly reinvest to strengthen the squad with reinforcements required in defense, midfield and attack. Lack of reinforcements was one of the major sticking points for Mourinho during the summer and led to the initial disagreement with the board – which later resulted in discord between manager and players. Attracting players (and a new manager) to a club without a Champions League place will be a difficult task, with Manchester United's recent attempts a reminder that money alone does not buy titles, even if it may buy a return to the Champions League.
On Saturday, Mourinho's representatives released a statement that confirmed that he would continue living in London and that he had been fired from Chelsea, but would not be taking a break from the game.
"During his career, José has sometimes chosen to leave a club but only at Chelsea has the club decided that he should leave," the statement said. "He will not be taking a sabbatical, he isn't tired, he doesn't need it, he is very positive and is already looking forward.
Read more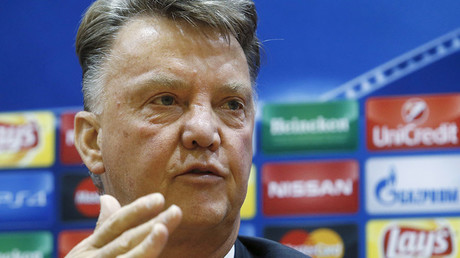 "Each time represents for him the end of a cycle and the opportunity to start a new one. José hopes that his future after Chelsea this time will be as successful as when he left the club in 2007."
With Manchester United failing to win their last six games across all competitions, there is growing support amongst Manchester United fans that manager Louis van Gaal must go. Despite chairman Ed Woodward's public backing of the manager just two weeks ago, it is rare in football to have two of the best managers of a generation in Mourinho and Guardiola to be available at the same time.
If Mourinho ends up managing United before the end of the season, it will be a remarkable turnaround for both manager and club, and coupled with the necessary January reinforcements it may just be the push United need to take another tilt at the league title.