Manchester United in crisis: Is the club right to back Louis van Gaal?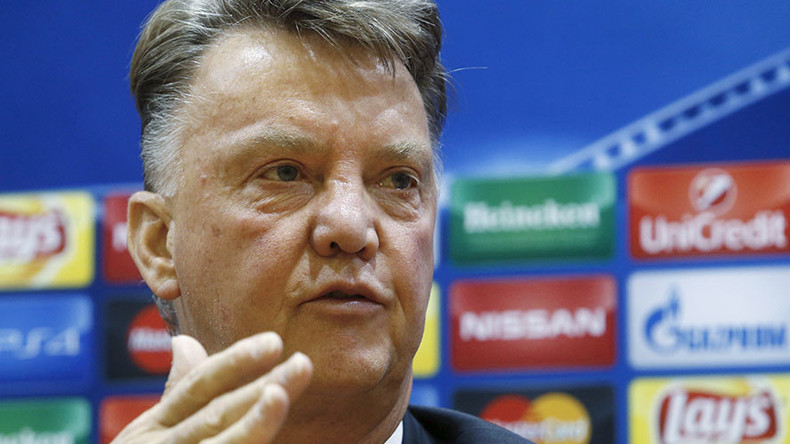 Louis van Gaal is increasingly losing the support of Manchester United fans. His side appear bereft of style and substance, and damaging defeats are piling up. So, what has gone wrong at 'the world's biggest club'?
Manchester United are in the top four, six points off first place, and have conceded the fewest goals in the Premier League so far this season.
However, United are in their biggest moment of crisis since the last days of David Moyes' tenure at Old Trafford.
After crashing out of the Champions League at the group stage last week following an embarrassing loss to Wolfsburg, Manchester United could be excused for thinking 'what if' when they saw the German side paired with Belgian club Gent in the Champions League round of 16 draw. If United had beaten Wolfsburg, they would have topped the group in their place, and a relatively easy path to the Champions League quarter finals would have beckoned.
READ MORE: Champions League last 16 draw: Barcelona to face Arsenal, Chelsea get PSG again
Instead, despite beleaguered manager Louis van Gaal having spent over £250 million (US$378 million) on players since taking over at Old Trafford last year, Manchester United are in need of yet another major overhaul.
Playing on Thursdays in the Europa League will not help with league form, and an inability to score goals will stall their league progress even more. United have so far relied on their solid defense, but injuries have shredded their squad to a point where none of the first choice back four were available on the weekend.
A pitiful 2-1 loss to newly-promoted Bournemouth followed United's Champions League exit, with fans across the globe now frustrated at their club's insipid, first-gear style of play. Eddie Howe's side comfortably held off United, and probably should have scored more than the two they managed.
This season, United were overrun by Arsenal in October, have four dour 0-0 draws in the league under their belt so far (three of which came at home), and are in the top four of the Premier League mainly thanks to Chelsea's stunning implosion and Liverpool and Tottenham's failure to fire on all cylinders.
When faced with losing positions in matches, United players fail to galvanize themselves. When winning, that lack of energy is just as apparent. Van Gaal, despite his pedigree, has somehow created lifelessness - exactly the opposite of what was expected of him when he was charged with restoring the flair and attacking style for which United teams are so famous. United could be the first crisis club in the top four.
"Watching United under LVG really is like watching wet paint dry. Painfully boring and leaves you with a nauseating headache" #MUFC

— Mark Goldbridge (@markgoldbridge) December 15, 2015
On the surface, it's difficult to see why it has gone wrong for the Dutchman. Taking the Netherlands to third place in the 2014 World Cup in Brazil was a fantastic accomplishment, and Van Gaal has also won league titles at Ajax, Barcelona and Bayern Munich.
At United he has been given time, money and complete faith from the board. He has spent heavily, brought through youth, and guided his side back into the Champions League after a costly one-season absence.
But Van Gaal has always had to answer questions about his side's quality, much to his irritation.
Jose Mourinho was criticized during his first stint as Chelsea manager for butchering matches in search of 1-0 wins. It was dull at times, and irritating for both fans and neutrals. But while his ugly duckling of a side eventually blossomed, Van Gaal seems an eternally staunch advocate of safety first.
Injuries have played a part but mistakes in recruitment and tactics have fans pulling out their hair while watching from the stands. United's transfer policy has been questionable, with the club briefing about signing Neymar, Bale, Ramos and Ronaldo but failing not only to sign the best players, but also failing to sign players that would create a balanced squad. For a manager who emphasizes the 'process', one-and-a-half seasons is far too long for that process to still be taking shape.
In September, Van Gaal proclaimed to the press that the fans and the players were happy with their lot, chanting "Louis van Gaal's army" to illustrate his rather self-obsessed point.
That army has now rather turned into a lynch mob.