Bayern set to unveil Carlo Ancelotti as new manager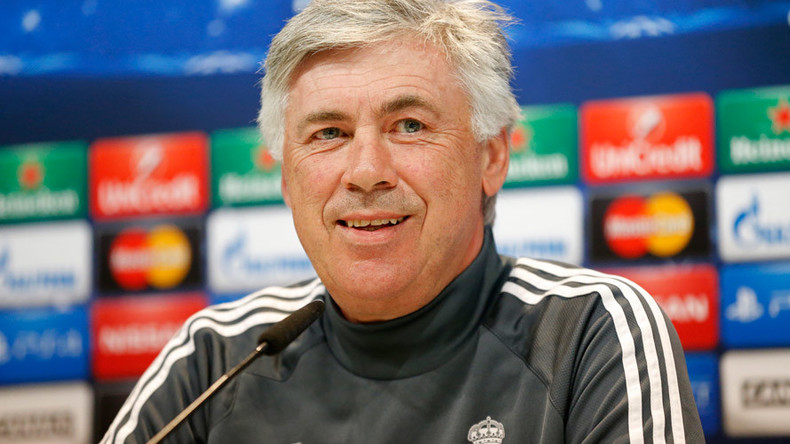 Carlo Ancelotti has agreed a contract in principle with Bayern Munich to replace Pep Guardiola at the end of the season, The Guardian reports. Guardiola is expected to announce his decision to leave Bayern this weekend, with the club hoping to announce their next manager shortly afterward.
Bayern play Hannover on Saturday afternoon in their last Bundesliga game before the winter break, and Guardiola has previously committed to announcing his decision on his future at Bayern after the Hannover game. He is understood to have already communicated his decision to Bayern's owners.
The club is now in the process of negotiating a three-year contract with Ancelotti although it has yet to be finalized. Ancelotti is reported to have told friends in Italy he was "90 percent certain" to take over in Munich from next season.
Bayern announced a raft of new player contract extensions on Friday, with key players Thomas Muller, Jerome Boateng, Xabi Alonso and Javi Martinez all signing new contracts.
They have also reportedly moved swiftly to secure the services of Ancelotti, the former Milan, Chelsea, Paris Saint-Germain and Real Madrid manager who has developed a reputation for winning the Champions League, having won La Decima with Real Madrid in his first season at the club. Ancelotti also won the Champions League twice with AC Milan in 2003 and 2007, and took his Milan team to the 2005 final.
Bayern hopes that the news that Ancelotti has agreed to take over, along with the new contracts, will soften the blow of Guardiola's departure. The Spaniard is widely regarded as the best manager in football, and he has plenty of suitors lining up with Premier League club Manchester City the most likely destination and both Chelsea and potentially Manchester United also interested.
The only trophy Guardiola has not won in his time at Bayern is the Champions League, although he will be hoping to rectify that when the Champions League knockout stage starts in February, with Bayern drawn against Juventus.
READ MORE: Champions League last 16 draw: Barcelona to face Arsenal, Chelsea get PSG again
Ancelotti's pedigree as a Champions League-winning manager is bound to be trumpeted by Bayern, and it is worth noting that the only realistic Champions League title contenders in recent years have been the two Spanish clubs in Real Madrid and Barcelona and Bayern themselves.
Bayern have been in this situation before - announcing in January 2013 that Guardiola would take over from Jupp Heynckes at the end of that season. That was the last time Bayern won the Champions League as the Heynckes-led team swept to the treble.