Crouching tiger, ruptured hamstring: Sepak Takraw is absolutely breathtaking (PHOTOS, VIDEO)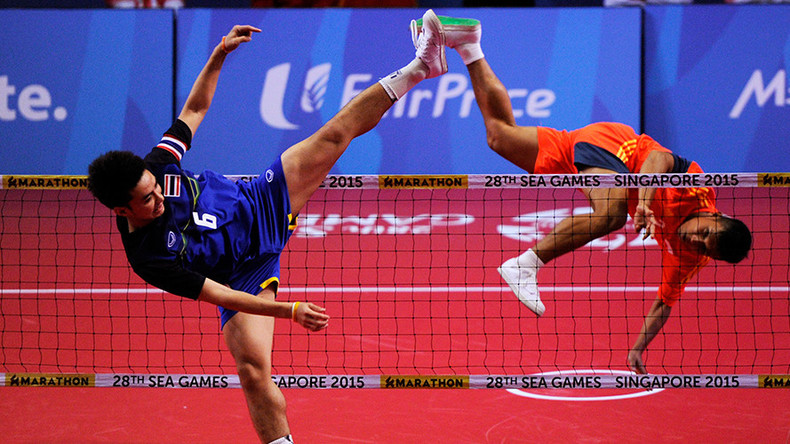 Behold Sepak Takraw, the Asian sport which appears to defy gravity and flies in the face of pitiful hamstring injuries.
Participants have to be super supple and willing to throw themselves around the court in this aerial extravaganza.
Regarded as volleyball's distant cousin, Sepak Takraw is said to have been invented in Malaysia during the 15th century.
It's still popular in southeast Asia, where its name derives from the Malay word 'to kick' and the Thai word for 'woven ball'.
To the average spectator the rarely spoken about sport may look like a forgotten scene from martial arts movie 'Crouching Tiger, Hidden Dragon'.
But it is an official competitive sport which sees countries such as Brunei, Myanmar, Iran, Thailand and Indonesia face one another in international tournaments.
While the rules are simple, the technique will test even the most limber of athletes. Teams of between three or four must use only their feet, chest or head to knock a rubber or rattan ball over a net dividing the court.
With the divide more than 1.5 metres high, players have been known to pull off some outrageous aerial maneuvers such as bicycle and flying kicks to score points.
Footage of two teams in Thailand duking it out, sometimes in mid-air, shows the incredible ball-control of the players. Forget Lionel Messi, these sports stars have the skills to pay the bills.