13-0 Panthers stay on course to match 2007 Patriots record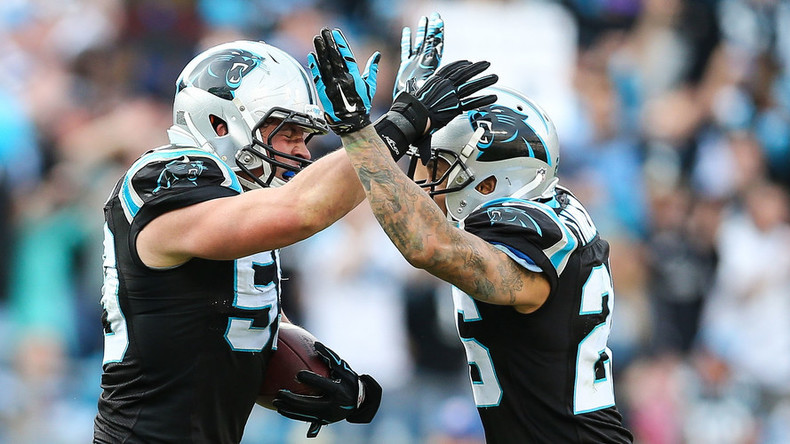 Cam Newton's stellar season continued as he led the unbeaten Carolina Panthers to a 38-0 victory against the Atlanta Falcons.
Newton completed 15 of 21 passes for 265 yards and three touchdowns, as the Panthers secured a first-round bye in the NFC playoffs.
The quarterback connected with 74- and 46-yard scoring passes to Ted Ginn Jr., while Jonathan Stewart ran for a touchdown as the Panthers, now 13-0 for the season, scored on their first three possessions.
Newton also threw a four-yard TD pass to Ed Dickson in the final seconds of the first half. The Panthers' success extended their regular-season winning run to 17 games.
Their dominant displays on both defense and offense has become a regular feature of the Panthers' play, leading to inevitable talk of them becoming the first team since the 2007 New England Patriots to complete their season with a perfect record.
Over the past five weeks the Panthers have averaged 36.6 points per game, while only allowing 15.6 points in reply.
Driving the Panthers' machine forward is Newton. Since Week 10 he's scored a combined 16 passing and rushing touchdowns, with just one interception on 148 attempts.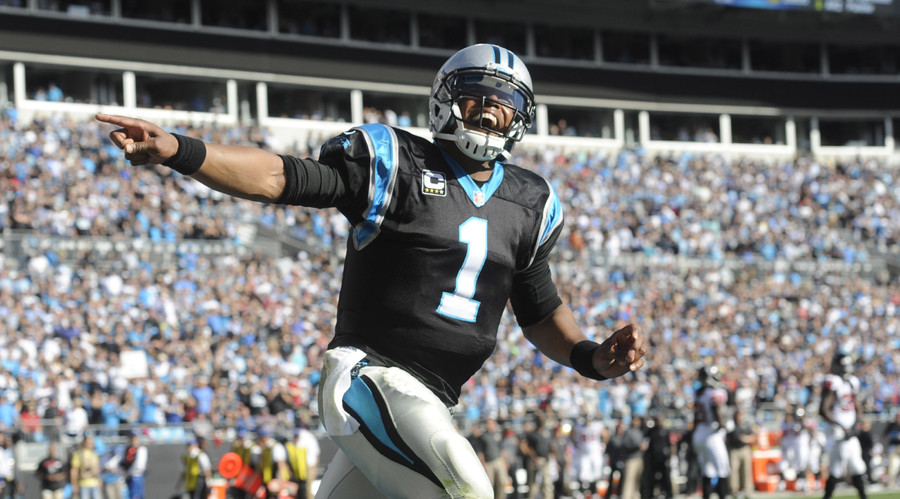 Their biggest challenge appears to lie in the upcoming game on Sunday, December 20 at the New York Giants in the shape of wide receiver Odell Beckham Jr. - a player who's caused mayhem to most of the secondaries he's faced.
Panthers cornerback Josh Norman is enjoying an excellent season himself, with four interceptions and a tiny passer rating in coverage of only 39.9 heading into Week 14, but Beckham will be his toughest opponent to date.
In his last five games Beckham has recorded 100-plus yards and averaged 17.5 yards per reception.
If the Panthers can negotiate the Beckham hurdle their final two games are a visit to the struggling Falcons, before rounding off the regular season at home to the Tampa Bay Buccaneers.
Both teams could still be chasing a playoff spot, but the Panthers' offense racked up 424 yards against the Falcons during Sunday's win and with home advantage against the Bucs, neither should pose too many problems.
The only other potential obstacle appears to be for Norman to stay injury-free.
During his post-game press conference, Head Coach Ron Rivera confirmed cornerback Bene Benwikere is out for the season, while tight end Greg Olsen has sustained knee damage.
Having already clinched a playoff spot, their division and a first-round bye, if the Panthers can stay healthy then regular season perfection and a shot at emulating the Patriots is within their grasp.