Roy Jones Jr urged to retire after Enzo Maccarinelli knocks him out in Moscow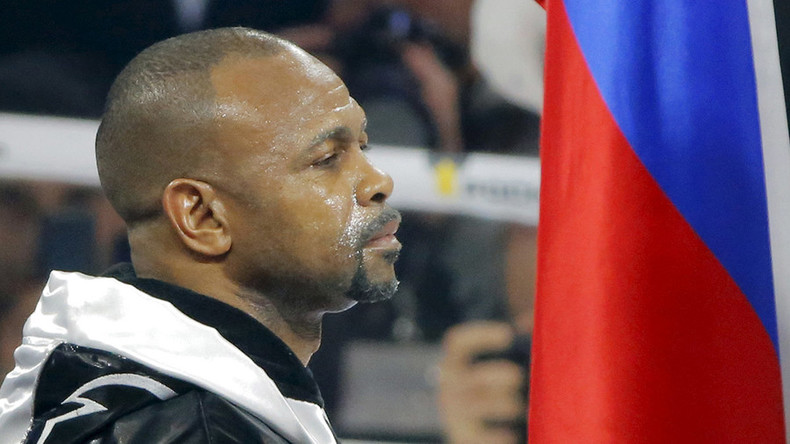 New Russian citizen Roy Jones Jr was knocked out in the fourth round of his bout against Enzo Maccarinelli on Saturday. Widespread calls for the 46-year-old to quit the sport followed.
The US-born fighter was granted citizenship by President Vladimir Putin in September, with his match against the Briton at the VTB Arena in Moscow his first since receiving a Russian passport.
Despite Jones entering to the stirring sound of his adopted nation's anthem, Maccarinelli outclassed him from the start, and the fight's culmination in the fourth had something of an air of inevitability about it.
The ageing combatant no longer possesses the quick feet that saw him embark on a decade of dominance in the 1990's and early 2000's, with Jones continually backing into the ropes to avoid punches.
The only resistance from the 46-year-old came from a well-timed left hook and right uppercut combination late in the third round, but it was to be his only reprieve.
Maccarinelli, who at 35 is also looking past his best, showed too much power and knocked Jones to the canvas with a thunderous right uppercut in the fourth round.
Another referee may well have ended the fight there, but Jones continued and was duly dispatched soon after with a hammer overhand right.
Maccarinelli's win sees him closer to a potential title bout next year, although given how poorly Jones fought, this win is unlikely to be enough.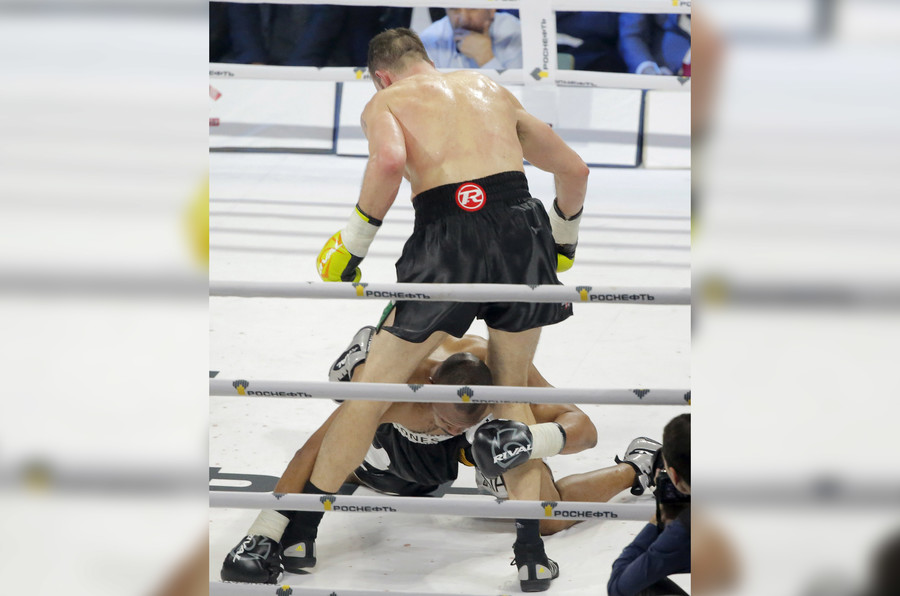 Jones is left with a record of 62-9 and some difficult questions to answer.
The boxing fraternity have urged the new Russian citizen to hang up his gloves, saying it's clear that time has caught up with him.
In his prime, Jones was one of the best pound-for-pound boxers the sport has ever seen, with a victory over Bernard Hopkins in 1993 heralding his first world crown in the form of the IBF middleweight title.
Over the next decade, Jones was practically unbeatable and stamped his legacy on the sport.
After losses against Danny Green and Hopkins in the late 2000s, the veteran's last defeat came against Russian Denis Lebedev in Moscow in 2011.
Since then Jones has plundered his way to an eight-bout winning streak against weaker opponents, but Maccarinelli was a significant step up in caliber.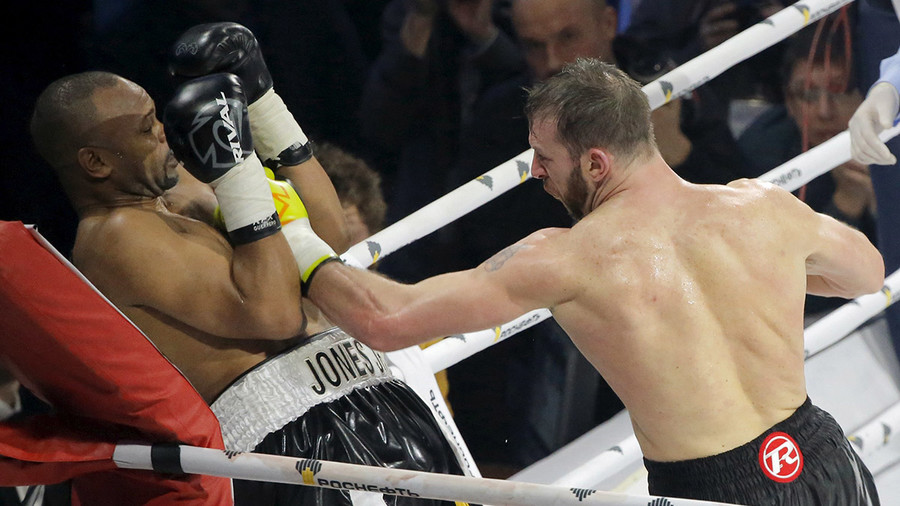 The nature of defeat against Maccarinelli suggests Jones should call it a day and his dream of one last title fight may well not materialize.
In other boxing news, Anthony Joshua has become the British Heavyweight champion after defeating Dillian Whyte by a knockout in the seventh round of a heated bout.
The former Olympic Gold medalist retained his WBC International and Commonwealth Heavyweight titles in the process.
Joshua was lucky not to be disqualified as the boxers continued to exchange blows after the bell sounded at the culmination of a frantic first round.