Roger Federer and Martina Hingis team up for 2016 Olympic tennis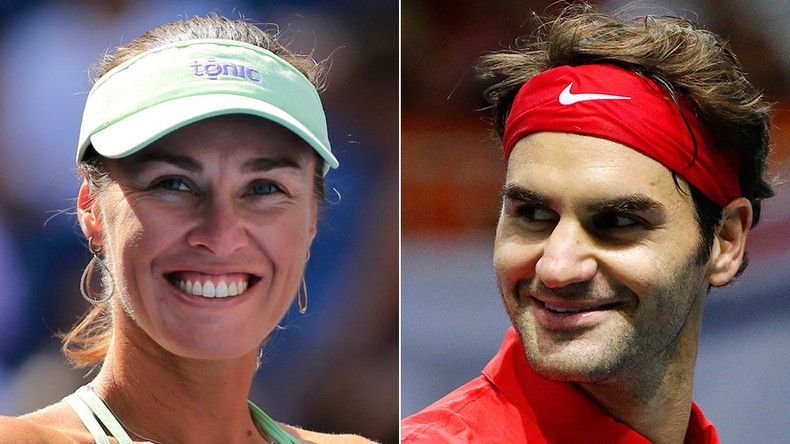 Swiss tennis legends Roger Federer and Martina Hingis are set to form an intimidating mixed doubles pairing at the 2016 Olympics in Rio de Janeiro.
The distinguished pair have not played together since they stepped out at the Hopman Cup in Australia back in 2001.
Federer admitted he was looking forward to partnering the five-time Grand Slam winner in Brazil next summer.
"I looked up to her when I was younger, I thought she was the most unbelievable talent," BBC Sport quoted the 34-year-old as saying.
"She's almost my age and she was winning Grand Slams while I was still at the national tennis center and I couldn't believe how good she was."
Hingis announced herself on the international scene spectacularly in 1997, winning Wimbledon as a 16-year-old.
The 35-year-old has since come out of retirement twice, most recently in 2013, and has been vastly successful in the doubles scene of late.
Hingis won five doubles titles in 2015, including the mixed and women's doubles at the US Open, where she partnered Indian duo Leander Paes and Sania Mirza respectively.
Federer is a 17-time Grand Slam winner and will go down as one of the sport's best of the generation, but has been struggling to claim major prizes as of late.
Read more
The Swiss star has lost to world number one Novak Djokovic in three grand slam finals over the last two years and recently announced that he had parted company amicably with coach Stefan Edberg.
Federer has won just about every major title tennis can offer, but will be motivated to claim Olympic gold in the men's singles next year – one of the few that has eluded him.
He was beaten by Andy Murray in the final in London in 2012.
The 34-year-old won gold in the men's doubles in Beijing in 2008 alongside Stanislas Wawrinka and admitted that the Olympics was a standout tournament.