Karim Benzema suspended from French squad over sex-tape blackmail case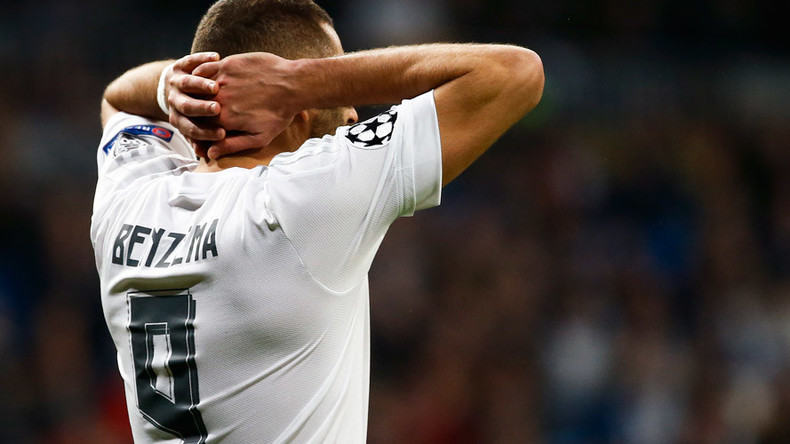 Real Madrid striker Karim Benzema will not be selected for the French national team after he was suspended indefinitely over a sex-tape blackmail case involving teammate Mathieu Valbuena.
The suspension was handed out by the French football federation president Noel La Graet, who said that Benzema would remain suspended until the case was resolved.
Read more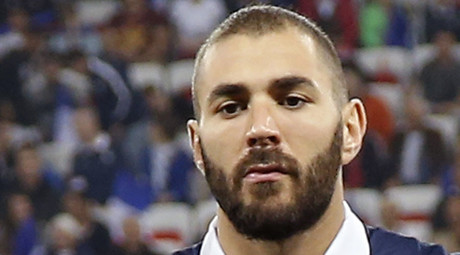 Benzema has denied any wrongdoing in the alleged blackmail case, but now he will have to wait and see if he will still be a part of the Euro 2016 squad next summer.
Speaking at a press conference on Thursday afternoon, Le Graet said: "I have decided, it is a decision from the president of the French federation and not from the executive committee or the ethics committee.
As long as the judicial system has not decided that everything that has been published is excessive, the federation will not change its mind."
The ruling means that Benzema cannot be called up by the national team until the judicial investigation in the case is completed.
Benzema is accused of being part of an alleged extortion plot over a sex tape featuring Valbuena.
Benzene has admitted his involvement, telling investigators he approached Valbuena on behalf of 'a childhood friend', but denies that he intended to harm the other player.
Valbuena has said he felt betrayed by his team-mate. Investigators believe Benzema was approached by a friend to convince Valbuena to deal directly with the alleged blackmailers.
Benzema denies any wrongdoing, but has been legally prohibited from meeting with Valbuena until the investigation is complete.
Benzema and Valbuena were omitted from France's squad for the games with Germany and England last month.
Sylvain Cormier, Benzema's lawyer, has insisted his client is innocent: "He took no part, I state this again – no part – in the blackmail or blackmail attempts."
This is not the first time Benzema has been the center of controversy in France - in 2010, Benzema and his France teammate Franck Ribery were investigated by French police in an underage prostitution scandal.
The pair were accused of paying an underage prostitute, Zahia Dehar, for sex in 2008.
Dehar was 17 at the time, whereas prostitution in France is only legal if the worker is above the age of 18.
Zahia Dehar admitted to lying about her age at the time, while Benzema denied any contact with Zehar.
Both Benzema and Ribery were later acquitted after French prosecutors asked for the case to be dropped, saying that the players were not aware that Dehar was a minor.
The investigation came up before the 2010 World Cup, leading to Benzema being dropped from the World Cup